LATEST CAYUGA
NEWS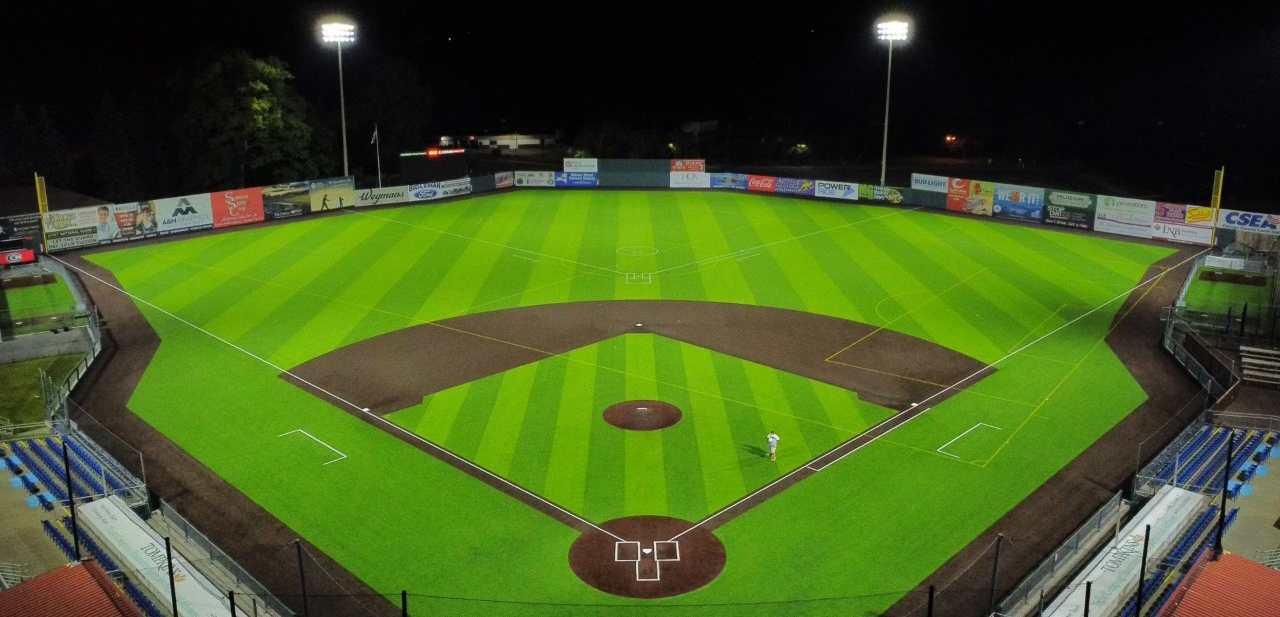 In a fantastic opportunity to showcase the state-of-the-art facility, Falcon Park in the City of Auburn will be the host site for the National Junior College Athletic Association's Division III World Series over the next two seasons.
Falcon Park, which is home to Cayuga Community College athletics and the Auburn Doubledays of the Perfect Game Collegiate Baseball League, will host the eight-team World Series in 2024 and 2025. The park is also the host site for the NJCAA Region III Baseball Final Four in 2023 and 2024.
"We are excited for Cayuga and the City of Auburn to welcome the DIII Baseball World Series in 2024," stated Brian Luckett, NJCAA Senior Vice President for External Affairs & Development. "Falcon Park will be a great location to host this World Series and provide a top-quality national tournament experience."
The NJCAA's announcement comes five years after the City and College partnered to renovate Falcon Park, establishing a multi-sport turf field that greatly expanded the facility's potential to support athletic and community events.
"Auburn is excited to have Cayuga Community College and Falcon Park host the 2024 and 2025 NJCAA Division III World Series. We look forward to welcoming the eight college teams that will participate each year, and we know that their families and fanbases will find Auburn's Finger Lakes proximity a great area to visit," said Auburn Mayor Michael D. Quill. "This announcement is evidence that our investment with Cayuga to make Falcon Park a top-notch multi-sports facility is recognized in the college sports industry."
"Cayuga Community College is excited to host the 2024 and 2025 NJCAA Division III Baseball World Series at Falcon Park," said Dr. Brian Durant, Cayuga Community College President. "In 2018 Cayuga resurrected its baseball program and partnered with the City of Auburn to retrofit Falcon Park with a new artificial turf surface that supported athletic contests and community events. We believe Falcon Park is one of the best fields in all junior college baseball, and we're excited to showcase this facility over the next two seasons."
Since the completed renovation in 2019, Falcon Park has hosted Cayuga's baseball, softball and soccer contests. It has also hosted contests for regional high school and collegiate athletics, as well as community events and concerts.
The field hosts up to 2,800 spectators and features an LED lighting system, video scoreboard and sound system, a press box and clubhouses and bullpens for participating teams.
Dates for the World Series are May 25th-29th or 30th, 2024, and May 24th-28th or 29th, 2025.
OTHER NEWS
« Cayuga Faculty, Staff Honored with SUNY Chancellor's Award for Excellence
Sustainability Series to Feature World-Renowned Chef & Edible Insect Ambassador »