CAYUGA
COMMENCEMENT

INFORMATION

EVENT DETAILS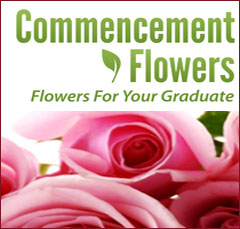 The 68th Annual Commencement of Cayuga Community College will be held at 11 am on Sunday, May 22, 2022, in the Spartan Hall, 197 Franklin St., Auburn. The ceremony lasts approximately two hours.
Graduates should arrive no later than 9:30 am. Line up will begin at 10:15 am and get underway slightly before 11:00 am.
Tickets are not required. Seating is on a first-come, first-served basis. Guests can also watch Commencement ceremonies in the air-conditioned Irene A. Bisgrove Community Theatre via a live video feed on a large screen at the front of the auditorium.
Parking is available on the Auburn Campus lots. However, no parking is allowed in the circular drive near the front and entrance.
NOTE: Cayuga Community College is a tobacco-free institution and is committed to providing its students, employees, and visitors with a safe and healthy environment. No consumption of tobacco or tobacco products is allowed on any college property or in any college facility; this includes all buildings, grounds, sidewalks, and streets within the campus proper.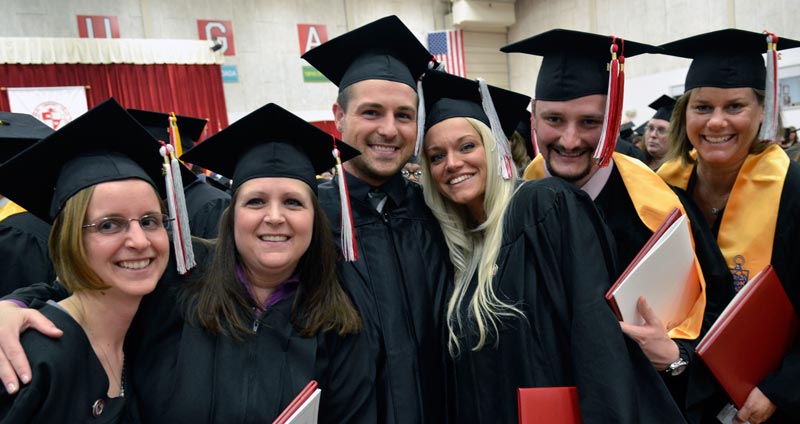 REHEARSAL
An important rehearsal for candidates will be held at 11 a.m. on the Friday before Commencement in the Spartan Hall Gymnasium. Rehearsal will take approximately one and a half hours, and individual questions about the ceremony will be discussed. All candidates are strongly encouraged to attend.
Fulton Campus students – Transportation to and from the Fulton Campus for the rehearsal will be provided based on student interest. Should there not be enough interest students are encouraged to ride-share.
PREPARATION FOR COMMENCEMENT
CAPS AND GOWNS
Cap and gown orders can be placed by emailing sm8041@bncollege.com.
Orders can be placed from February 7, through March 25.
There is no expense to the prospective graduate for the regalia if the order is placed before Friday, March 25. Students who order after that date will be charged a $10 late fee.
The following information will be needed at the time of order:

Name
Email address
Phone number
Approximate height and weight
The campus where they would like to pick up the cap and gown
PICKUP
Auburn Campus: Caps and gowns may be picked up at the College Bookstore between 9 a.m. and 4 p.m. Monday, May 9 through Thursday, May 12, or at the Bookstore on Friday, May 13 from 9 a.m. and 2 p.m.
Fulton Campus: Caps and gowns may be picked up at the Fulton Campus College Bookstore between 9 a.m. and 3 p.m. Monday, May 9 through Wednesday, May 11, or at the Auburn Campus Bookstore on Friday, May 13 from 9 a.m. and 2 p.m.
QUALIFICATION FOR PARTICIPATION
Students who have reached 30 credits (institutional and transfer) and have a minimum 1.75 GPA will be invited through the online student portal, MyCayuga, to participate in Commencement ceremonies. These are the minimum standards to make the application available. However, students will still need to meet the graduation criteria in order to earn their diploma. See Commencement FAQ for a listing the graduation criteria.
All prospective candidates must fill out the graduation application in MyCayuga in order to participate in Commencement. To do this, students will:
Log into MyCayuga
Click the Student Services tab
Click the Student Records link
Click the Apply to Graduate link
Select a term to determine the curriculum for graduation application
Select the curriculum and continue
Select graduation date and continue
Select ceremony attendance and continue
Review diploma name and continue
Review graduation application summary and submit the request
Questions? Contact the Registrar's Office.
Remember: Invitation to participate in Commencement ceremonies does not indicate that the student has completed a degree and/or certificate requirements. Cayuga Community College Registrar's Office will certify and award the following degrees only after all the requirements listed under "Degree Completion" have been met.