LATEST CAYUGA
NEWS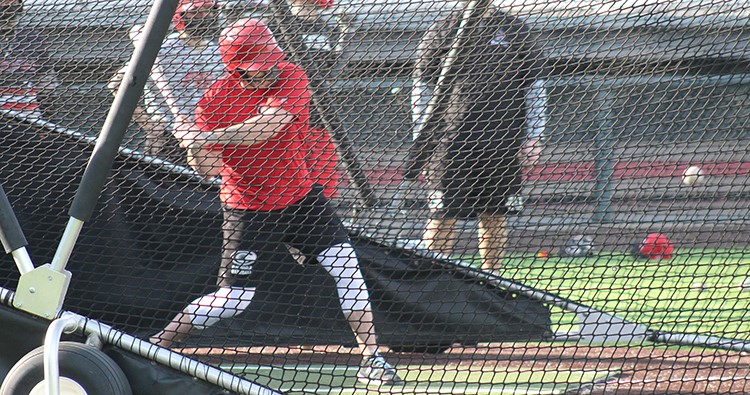 With appropriate health and safety measures in place, three athletic programs at Cayuga Community College will resume competition during the Spring 2021 semester.
Cayuga's Baseball, Softball and Men's Soccer programs start practicing this month, with student-athletes and coaches participating in the College's COVID-19 health measures and additional safety protocols prior to scheduled contests. Games will start in late March for the Baseball and Softball programs, and early April for Men's Soccer. All three teams will play home contests at Falcon Park in the City of Auburn.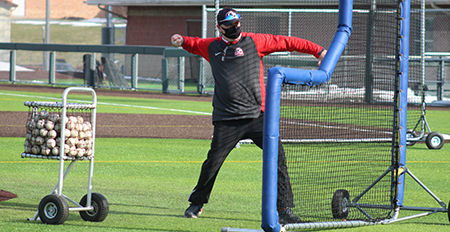 "We're excited our student-athletes will have the chance to safely resume competition this spring at Falcon Park. Obviously, the health of our student-athletes and coaches is of the utmost importance, and will be the primary factor in all decisions as we navigate our seasons amid the pandemic," said Cayuga President Dr. Brian Durant. "We wish our student-athletes a safe, successful season as they return to the field."
Upon resuming on-campus operations in the summer of 2020, Cayuga instituted rigorous safety protocols to ensure the health of its campus community. Student-athletes and coaches will adhere to these health measures, which include weekly COVID-19 testing. They will also participate in health screening and COVID-19 rapid testing before all contests and health and temperature screenings before practices.
Baseball Coach T.J. Gamba said he was excited his Spartans had the opportunity to start Cayuga's spring seasons with their home opener, scheduled for noon March 20 against Corning Community College.
"After the past year, it feels like getting back on the field has been a long time coming, so we're definitely excited. Our energy is visible, and we're confident about this group of players and the character they've showed throughout the off-season," said Gamba. "We can't wait for the first game to get started."
The first Cayuga Softball contests come on the road with a doubleheader at SUNY Adirondack on March 27. The first game for Men's Soccer is also a road contest, scheduled for Friday, April 9, at Monroe Community College.
Spectators will not be allowed at contests at Falcon Park. College leaders will re-evaluate this policy throughout the semester, with the health and safety of student-athletes, coaches, and Falcon Park staff as the primary points of consideration.
For more information about Cayuga's health and safety policies, visit https://www.cayuga-cc.edu/coronavirus/.For information about Cayuga's athletic programs, visit https://www.cayugaspartans.com/landing/.
OTHER NEWS
« Cayuga Welcomes Two New Trustees
Cayuga Joins SUNY Initiative Supporting Current, Emerging Workforce »