LATEST CAYUGA
NEWS

Five Cayuga Community College faculty and staff members have received the 2020 SUNY Chancellor's Award for Excellence, an honor applauding their outstanding contributions to the college and its students.
Created in 1972 by SUNY, the Chancellor's Award recognizes faculty and staff dedication and achievement in categories including Faculty Service, Librarianship, Professional and Classified Service, Scholarship and Creative Activities, and Teaching.
"Throughout their years of service at Cayuga Community College, our five recipients of the 2020 SUNY Chancellor's Award for Excellence have dedicated themselves each day to helping our students achieve," said Cayuga President Dr. Brian Durant. "Their commitment to our students' goals is part of what makes Cayuga an excellent pathway as our students prepare for their future. These awards are well-deserved, and I congratulate all of our recipients."
Cayuga recipients include:
Excellence in Professional Service
Allison Cass – Assistant Director of Financial Aid
Allison earned her Bachelor of Arts Degree in Industrial and Labor Relations from SUNY Potsdam in 1993 and joined Cayuga in 2009 as the Assistant Director of Financial Aid. In that capacity, Allison has committed herself to counseling students and families through the financial aid process. This responsibility includes guiding students and parents through completing and filing the Free Application for Federal Student Aid (FAFSA). Her work includes verification and packaging of federal loans, reviewing all relevant loan issues for students, certifying private student loans, and she is responsible for monitoring $5 million annually in direct loan reconciliation for Cayuga. She also communicates directly with families exploring college options with financial aid information sessions and FAFSA filing workshops. In her time at Cayuga, Allison has served on the Student Success Committee, the Advisement Task Force Committee, and was the chair of the New York State Financial Aid Administrators Association Region 8 Committee from 2013-2014.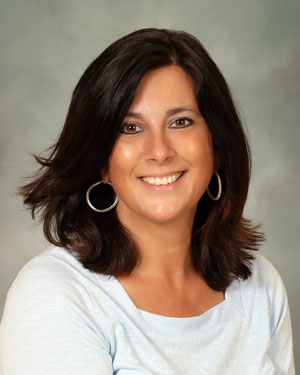 Excellence in Classified Service
Misty Digaetano – Senior Typist, Alumni Class of 2001
After graduating summa cum laude from Cayuga in 2001, Misty earned a Bachelor of Science Degree in Childhood Education from SUNY Oswego. From 2001 to 2007, she worked part-time with several Cayuga departments before joining the College's Center for Academic Success full-time in 2007. At Cayuga, Misty works with students who are preparing for and taking placement and entrance exams, including for the Nursing and Occupational Therapy Assistant programs. She also works with Admissions and Student Engagement on student placement testing and captures data from the College's Tutoring Program. Misty works closely with teaching faculty and the Office of Accessibility Resources, administering make-up and accommodative exams. During her time at Cayuga, Misty has served as a student retention coach and has participated in other College retention programs, serves on the Wellness Committee, and is a member of the Fulton Campus Strategic Planning Committee.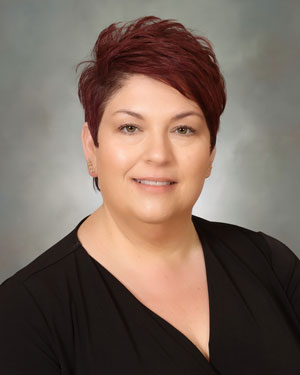 Excellence in Adjunct Teaching
Christine Motto – Adjunct Instructor
A SUNY Oswego graduate who earned her Master of Fine Arts Degree in Fiction from George Mason University in 1994, Christine joined Cayuga as an Adjunct Instructor in 2007. For the past 13 years, she has dedicated herself to helping students develop their writing and literacy skills in courses including Freshman English, Children's Literature and Creative Writing. Christine discusses different writing styles and approaches with students, including objective and subjective writing, and the techniques that make these styles successful. An accomplished writer who has published several short stories and recently finished a novel, Christine draws on her own experiences to walk students through the writing, editing and publishing process. Part of her approach to teaching is to inspire students and to make each of them realize they have the ability to tell their own story, and to see the importance in sharing those stories.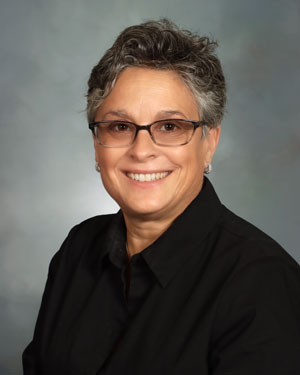 Excellence in Teaching
Paul Nolan – Professor
Paul began working at Cayuga as a lecturer in 2002 after earning a Bachelor of Arts Degree in English from Mansfield University and a Master of Arts Degree in English from SUNY Oswego, where he concentrated in American Literature and Composition Theory. He became an Assistant Professor at Cayuga in 2008 and an Associate Professor in 2012 before becoming a Professor in 2016. Paul dedicates each semester to working with students to improve their writing and literary comprehension skills, with courses including Honors English and Fundamentals of Writing. For more than a decade, Paul has devoted time to supporting and enhancing Cayuga's Honors Program, which creates rigorous avenues for students to challenge themselves academically. During his time at Cayuga, Paul has served on the College's Professional Growth and Scholarship Committee, the Chancellor's Award Committee, the Curriculum Committee and the Honors Advisory Committee.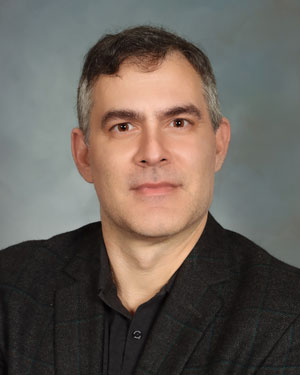 Excellence in Faculty Service
Vita Marie Racko – Student Engagement Counselor
Vita joined Cayuga in 2010 as a Student Engagement Counselor, and over the past decade has demonstrated a strong commitment to students' well-being while also helping students determine their future pathways. She earned Bachelor of Arts Degrees in Psychology and French from Le Moyne College in 1993, and a Master of Science Degree in Community Counseling from the University of Scranton in 1995. She is a nationally certified counselor, and advises students on course selection and primary fields of study. In addition to guiding students with personal and career advice, she is a transfer counselor helping students determine where they should continue their collegiate experience after Cayuga. From 2013 to 2016, Vita was the chair of Cayuga's Behavioral Intervention Team and has conducted workshops on counseling students for faculty and staff. She has also served on the Academic Standing Committee, the Curriculum Committee and the College-wide Mentoring Committee.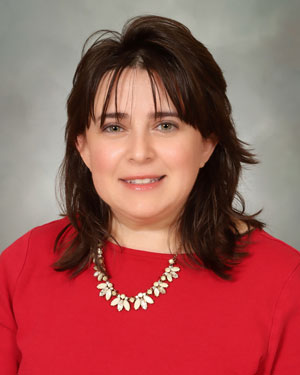 OTHER NEWS
« Cayuga Among Community Colleges to Cancel Winter Sports for 2020-21
Top Entrepreneurs in Cayuga's First YEA! Class Ready for National Competition »