LATEST CAYUGA
NEWS
Like most people, it doesn't take long for Cheryl Foster and Vicki Condie MacTavish to remember where they were the morning of September 11, 2001.
Foster was in the Maternity Ward at Auburn Community Hospital, coaching Cayuga Community College students through their latest clinical assignment. MacTavish was arriving at the Auburn Campus, only to find students and faculty crowded around the TV then located in the lobby.
Just three weeks later, the pair were in a unit treating burn victims in a Staten Island hospital, consoling families and hearing stories of loved ones who died in the attack. They were there for 12 days.
"There were so many heart-wrenching moments. One widow played me the voicemail left by her husband from the World Trade Center. She said she listened to it hundreds of times, that it was the only thing she had left of him," said Foster. "There were messages on walls from families, pictures of a baby born just after 9/11 whose father died. It was heart-shattering to read the messages – one moment just changed their lives."
The decision to volunteer following the attack came in a matter of days for Foster and MacTavish. Though never having volunteered before with the Red Cross, they negotiated an opportunity to complete the standard six-month training in just three days.
They arrived in New York City on October 2, and found a changed city still shrouded in the dust from the attacks.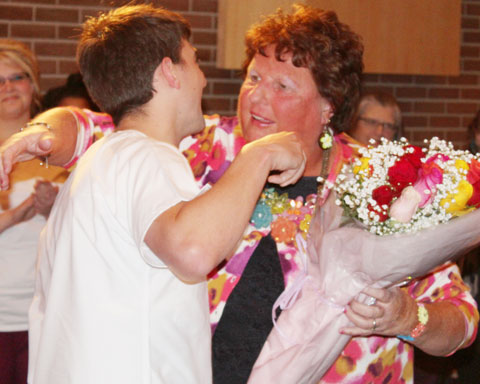 "All you could see was this dark dust as you walked around, and this was two weeks after the attack," said MacTavish. "I remember being concerned about the long-term impacts of breathing in the dust for people who were exposed to it for a prolonged period of time. I still think about it."
Foster and MacTavish were assigned to units treating burn victims on Staten Island. Despite their medical backgrounds – Foster was a Cayuga Nursing professor in 2001 and MacTavish was then the director of the College's Nursing program — they weren't assigned to provide hands-on care for patients.
Instead, they were there for victims' families, each assigned a set number of patients whose families needed support. MacTavish was assigned the families of nine patients, and Foster was assigned the families of six.
Few, if any, of the patients were expected to survive because of the severity of their injuries, said MacTavish.
"We would visit each day, stay with the families, help them complete vouchers with the Red Cross. Sometimes, just being there to listen," said MacTavish. "We went to different hospitals, and I remember being amazed at the courage and stamina of the burn patients. Their resiliency was amazing."
Several in MacTavish's group ended up surviving their injuries. The patients in Foster's group all passed away by the end of October.
From October 2 to October 14, they spent each day at hospitals with patients' families. The work was devastating, from explaining medical treatment to helping hold a newborn baby near the patient's ear so they could hear the baby cry.
It also meant counseling some families through the steps of planning a funeral, even if the deceased's remains had not yet been recovered.
"Being a nurse is about being prepared, but it's also about understanding and using life experience to help others. Obviously, this was something different because we hadn't seen anything like this. You had to be a good listener. You were hearing horrific stories," said Foster.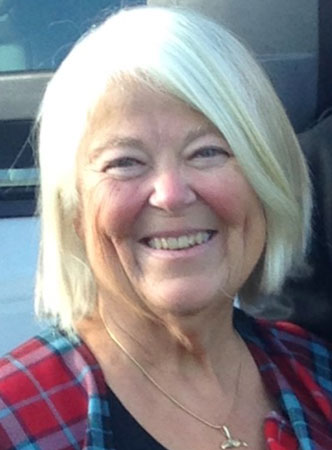 The nature of the volunteer assignment – 12 days with the families, before another set of volunteers arrived to work with and support the same families – made it difficult, if not impossible, to stay in touch with the people they helped. But the stories told by the families, and the devastation Foster and MacTavish witnessed first-hand in the city, are what they remember most from their time volunteering.
With the 20th anniversary of 9/11 at hand, Foster and MacTavish were thankful they were able to support families following the attacks. They remembered the families they helped as good people whose lives were suddenly, irrevocably changed in a way that didn't allow them to say goodbye to their loved ones.
"The people we worked with were so genuine, and just devastated. I'm sure every anniversary opens their wounds up," said Foster. "I can't believe it's been 20 years. It doesn't seem possible."
OTHER NEWS
« Cayuga Foundation Launches Challenge Grant to Support Student Emergency Fund
From Farm to Freezer Class Promises Local Flavor & Homemade Ice Cream »