LATEST CAYUGA
NEWS

Five Cayuga Community College faculty and staff members, including three alumni of the institution, have received the 2021 SUNY Chancellor's Award for Excellence recognizing their exceptional contributions to the college and its students.
Awarded annually, the Chancellor's Award honors faculty and staff dedication and achievement while reinforcing SUNY's commitment to intellectual vigor, superior classroom and community instruction and supporting local communities. Awards are issued in Faculty Service, Librarianship, Professional and Classified Service, Scholarship and Creative Activities, and Teaching.
"Our recipients of the 2021 SUNY Chancellor's Award for Excellence earned this tremendous recognition for their talent, their unwavering support for our students and our institution as a whole," said Cayuga President Dr. Brian Durant. "Each of them plays an important part in supporting our students and helping them build the foundation for their academic and career success. I congratulate each of our recipients for earning this prestigious award."
Cayuga recipients include:
Excellence in Faculty Service
Dr. Jerimy Blowers – Associate Professor
Coordinator of Wellness and Intervention Services,
Alumni Class of 1993
A Cayuga alum who earned his degree in Humanities and Social Sciences, Jerimy earned his Master of Science in Psychology from SUNY Plattsburgh and his doctorate in Health Psychology from Northcentral University in Arizona in 2007. He returned to Cayuga in 2014 after serving as the director for the Academy for Academic Excellence and Student Success at the New York Chiropractic College in Seneca Falls. At Cayuga, Jerimy develops programs enhancing campus community health and wellness, provides personal counseling, serves as a behavioral health consultant and an academic advisor for the Office of Student Engagement. He also leads the College's Behavioral Intervention Team and chairs the Violence Prevention Team. In 2019, he received the Alumni Achievement Award, the Richard Malstead Award for student service, and the Gold Award by Cayuga County SAVAR, a recognition of his service supporting survivors of violence and sexual assault.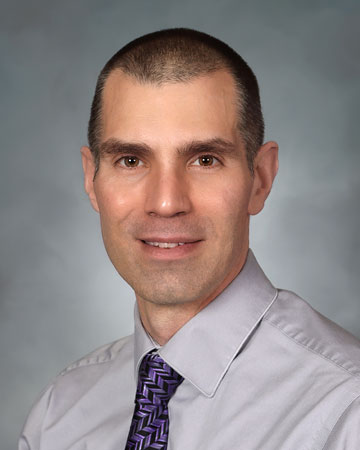 Excellence in Teaching
Mary Bulkot – Professor
Mary earned her Bachelor of Arts in English Literature from Vassar College, and has earned master's degrees in English Literature and Drama from McGill University and in Information Design and Technology from SUNY Polytechnic Institute. An English professor who started at Cayuga as a Lecturer in 2005, she became an Instructor in 2006, Assistant Professor in 2010, Associate Professor in 2014 and Professor in 2018. Mary has taught a variety of courses dedicated to writing and literature, including World Literature, American Literature, Effective Speech and Technical Writing. Her commitment to students extends beyond the classroom. Throughout her time at Cayuga, Mary has regularly volunteered at open houses, helped recruit visiting artists and professors to bring new perspectives to students, and served on committees dedicated to academic development and professional growth.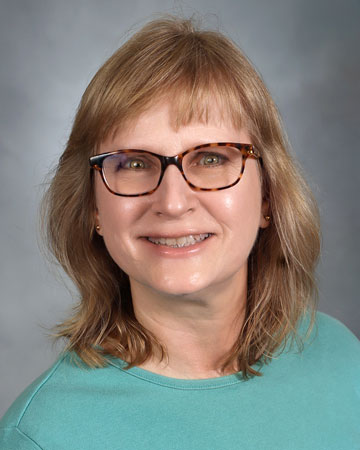 Excellence in Librarianship
Holly Kuhl – Instruction and Assessment Librarian
A leader of Cayuga's information literacy program, Holly designs, teaches, and coordinates assessment of the Library's curriculum, research classes, and integration of information literacy instruction across college programs. Holly started at Cayuga in 2016 after earning her Master of Library and Information Studies from McGill University in 2015. She supervised the revision of Cayuga's information literacy program and works with faculty to design research assignments and instruction. She also works with the Office of Distance Learning to integrate information literacy instruction in the online environment. Holly co-authored and presented a paper on information literacy work taking place at Cayuga in Beijing at the International Conference on Embedded Education and New Models of Instruction. In 2018, she was invited to speak on a panel at the American Library Association's National Conference. Holly is also active in the SUNY Library Association as an executive member of the SUNYLA Information Literacy Committee. She is currently earning her doctorate from Syracuse University.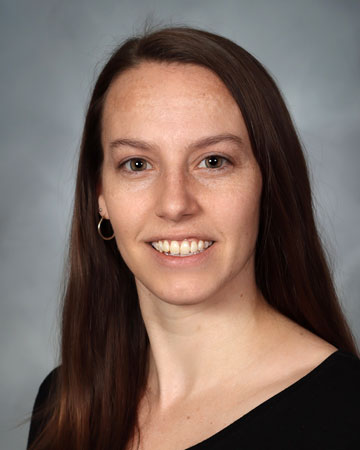 Excellence in Classified Service
Deborah Purcell – Senior Typist,
Alumni Class of 1998 & 1999
Deborah has a long-standing commitment to Cayuga's students. Deborah started working at the College as a tutor in 1996, leading study groups and guiding students to take an active role in their education. While working at the College, she earned an Associate in Science in Liberal Arts & Sciences: Math and Science and an Associate in Arts in Liberal Arts & Sciences: Humanities and Social Sciences. In 1999 she was named Assistant to the Director of Alumni Affairs, where she helped track alumni and assisted with event planning and communications. In 2006 she became a typist and switchboard operator at the Fulton Campus, and in 2009 she became the Senior Typist for Cayuga's Office of Community Education and Workforce Development. Along with helping students with registrations and payments and completing classroom assignments, over the past year Deborah has worked with veterans to help them file the appropriate certifications and receive the educational benefits they have earned.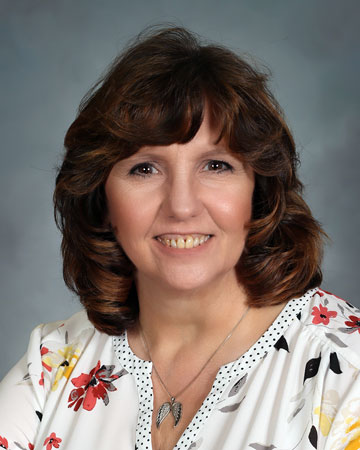 Excellence in Professional Service
Amanda Reed – Manager of Fulton Campus,
Alumni Class of 2006
An alum who earned her Associate of Science in Business Administration, Amanda returned to Cayuga as the Evening/Weekend Administrator after earning her Bachelor of Science in Human Resource Management from SUNY Oswego in 2008. In that position she was responsible for coordinating and overseeing all evening and weekend operations of the Fulton Campus, including scheduling classrooms, supporting evening service areas and leading onsite projects. In 2012 she earned her Master of Science in Adult Education with a specialization in Human Resource Development from SUNY Buffalo. After being named the Manager of the Fulton Campus in 2016, she began coordinating campus operations, overseeing Buildings and Grounds personnel and supporting faculty and staff in addressing concerns about classroom environment and equipment. Over the past year, Amanda has helped coordinate COVID-19 response efforts on the Fulton Campus, including assisting with testing, organizing campus sanitizing protocols and monitoring the inventory of personal protective equipment.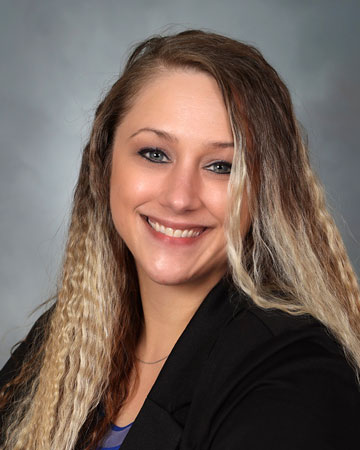 OTHER NEWS
« Museum Honoring Veterans Coming Aug. 9 to Auburn Campus
Cayuga Student Receives SUNY Excellence Award »