BUSINESS ADMINISTRATION

A.S.

This program is designed for students interested in transferring to a baccalaureate program in accounting, business administration, secondary business education, marketing, or related fields.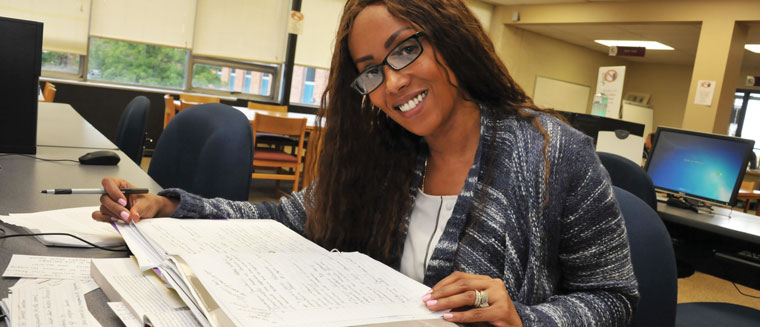 PROGRAM
LEARNING OUTCOMES
Apply knowledge of the activities of business and government and of the environments in which they operate
Utilize basic principles of accounting
Apply basic knowledge of Macro and Micro Economics Theory
Demonstrate an understanding of applied and/or theoretical mathematics and their applications in a business environment
Display an understanding of one or more other specific business subjects
Effectively compose written and oral business communications
Possess an awareness of career options
Continue your education at a 4-year institution
CAREER

POSSIBILITIES

Upon completion of a baccalaureate or higher degree, a student is typically prepared to enter the fields of accounting, business administration, secondary business education, and marketing.
TRANSFER

INFORMATION

Students should contact their advisor and/or the Coordinator for Transfer and Articulation in the Centers for Student Engagement and Academic Advisement for information on transfer planning. Early consultation to plan the most appropriate course sequence will optimize transferability.
ONLINE

LEARNING

Cayuga's Business Administration programs offer a flexible and convenient way to earn your A.A.S. & A.S. degree. The student can combine their coursework to include both campus and online instruction.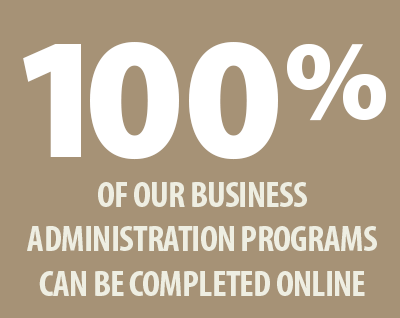 2019 STATE LEADERSHIP
CONFERENCE
PHI BETA LAMBDA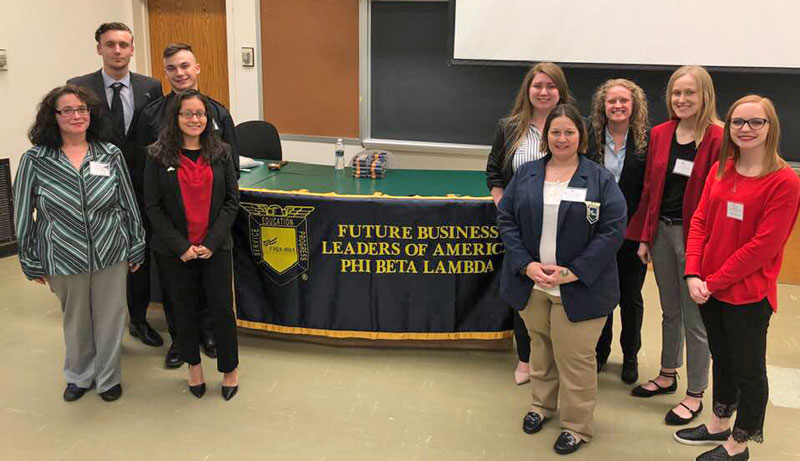 Cayuga Students: Aaron Ballard, Erica Helzer, Jaydan Janes, Bethany Jorolemon, Teresa Krampen, Brittany Kulas, Jason Marquez, Sarah Szozda and Kaylee Quezada.
The Phi Beta Lambda 2019 State Leadership Conference was held at SUNY Morrisville. All Cayuga students placed and are heading for Nationals in San Antonio, TX on June 2019.
Cayugas PBL Chapter won Outstanding Chapter Award and the March of Dimes Scholarship. Bethany Jorolemon was elected NYS PBL Executive Vice-President. Jaydan Janes was elected NYS PBL Secretary. Bethany Jorolemon and Brittany Kulas won the Director Level of the Career and Membership Achievement Award.
LEMOYNE
DOLPHIN DAY
SPRING 2019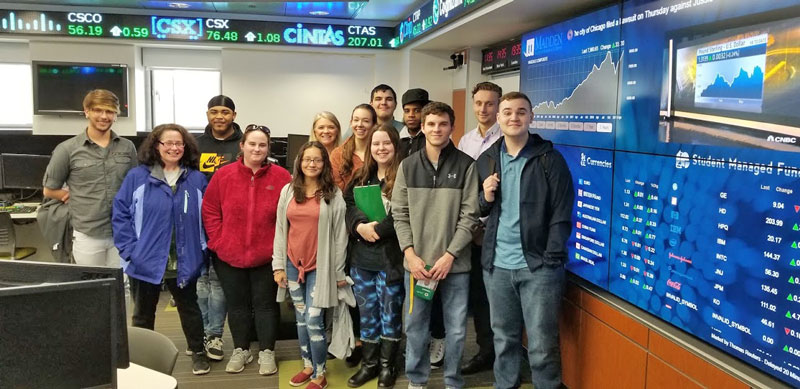 Professor Matijas-Czolowski accompanied Business students to LeMoyne for a tour of the Madden School of Business & Business Lab and presentations from The Madden School of Business Faculty.
STUDENT
HIGHLIGHT
TAYLOR GREEN
Taylor Green is a May 2017 Business Administration A.S. graduate who transferred to LeMoyne for an Accounting degree. Taylor has been offered and accepted an Internship with the local CPA office of Buffington & Hoatland, CPA's located in Auburn, NY.
Elaine Buffington, CPA at Buffington & Hoatland, notes "We expect that the internship will be a valuable learning experience for her. She will be working primarily as a tax staff person. Her duties will include sorting individual tax records for scanning, preparation of basic individual tax returns, assisting with recordkeeping for business tax returns including corporations and partnerships, preparing basic business tax returns and if time permits, will be assisting with audit fieldwork. She will get valuable experience that will help her in her future professional endeavors."
"She will be closely supervised and trained by experienced tax and accounting professionals. We expect that she will be working 15-20 hours a week based on her academic schedule. We are thrilled that Taylor will be joining our firm."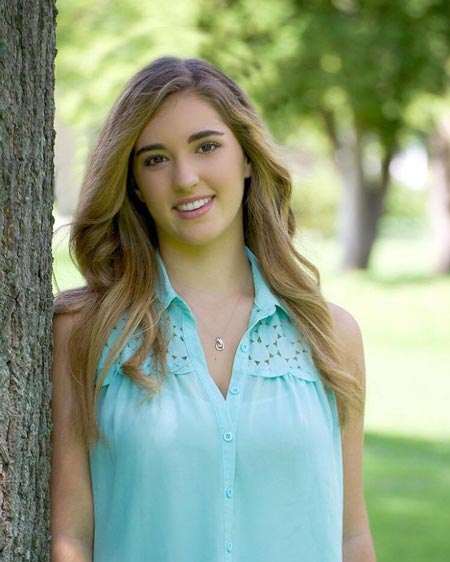 BUSINESS
SPOTLIGHT
BUTTONWOOD WINERY
David Pittard, co-owner of Buttonwood Grove Winery, met with Cayuga business students on October 19, 2018, to share the journey of purchasing the winery with his wife in 2014 and the ongoing operations of running a winery. He explained the history of the winery, the agricultural and production side of the business, in addition to marketing, distribution, and sales. The students were given a tour of the entire facility including an up-close look at the grape vines. It was a great experience for our students to see a successful locally owned winery first hand.
"My degree in Business Administration from Cayuga was a great jumpstart for my education and career. Through PBL, I was able to find unique leadership opportunities. Both my local and state treasury positions were incredibly rewarding. Cayuga and PBL gave my resume a strong foundation. I really enjoyed my educational experiences at Cayuga."
"During my time as a student in the Business Administration, A.S. degree program at Cayuga Community College, several of my experiences directly impacted my level of success achieved upon graduation with the class of 2015. My roles as a member, Secretary, and Vice-President of Cayuga's Future Business Leaders of America – Phi Beta Lambda (FBLA-PBL Business) chapter prepared me for many of the skills that I use on a daily basis in my career as the Administrative and Project Coordinator for the Cayuga County Office of Tourism."
"Through PBL and my classes at Cayuga, I gained skills through experiential learning such as time management, meeting minutes documentation, team building and leadership, Microsoft Office Suite proficiency, enhanced bookkeeping abilities, and other necessary capabilities that far exceed what I would have been able to grasp without the experiences I encountered and the mentorship of my professors. These abilities elevated me to achieving the accolade of Tutor of the Year 2015 and made me a highly qualified candidate able to acquire a position in my field before graduation. In all, my tenure at Cayuga prepared me for greatness."
DEGREE
REQUIREMENTS
General Education requirements must be met before the AS degree will be granted. The curriculum listed on this page represent the minimum course requirements for the AS degree in Business Administration. Any exceptions must have the written consent of the chair of the Division of Behavioral/Social Sciences, Business, Criminal Justice, Teacher Education, and Physical Education/Health.
Degree requirements for the Business Administration A.S. program
COURSES
CREDIT HOURS
FIRST SEMESTER
ENGL 101
Freshman English I
3
BUS 101
Principles of Accounting I
4
BUS 103
Principles of Business
3
Math

*

3
Science
4
17
SECOND SEMESTER
ENGL 102
Freshman English II
3
BUS 102
Principles of Accounting II
4
BUS 225
Microcomputer Application Software
3
Math

*

3
Physical Education
1
Health
1
15
THIRD SEMESTER
ENGL 221
OR
ENGL 270
Effective Speech: Public Address
OR
Technical Writing
3
BUS 200
Principles of Management
3
BUS 205
Business Law I
3
ECON 201
Introduction to Economics I
3
Other World Civilizations
OR
the Arts General Education

**

3
Physical Education
1
16
FOURTH SEMESTER
BUS 204
Marketing
3
ECON 202
Introduction to Economics II
3
MATH 214
Statistics
3
HIST 101
OR
HIST 102
OR
HIST 103
OR
HIST 104
OR
HIST 105
Western Civilization I
OR
Western Civilization II
OR
Pre-History and Early American History
OR
19th Century American History
OR
America in the 20th and 21st Centuries
3
Elective
3
15
TOTAL CREDIT HOURS
63
A prior felony conviction may hinder a student's ability to enroll in a course or complete the requirements of certain academic programs and/or meet the criteria for licensure required by certain professions.