Diamond Mountains: Travel and Nostalgia in Korean Art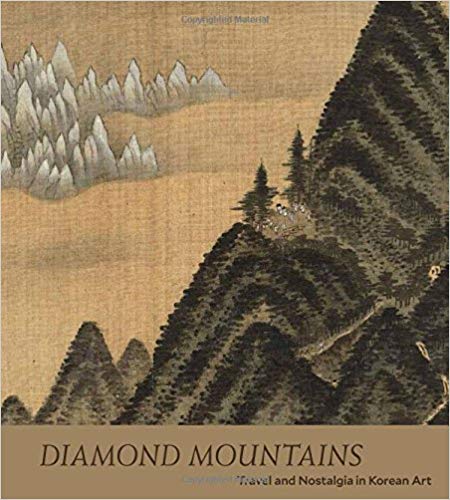 A dazzling exploration of the pictorial traditions inspired by Korea's legendary Diamond Mountains

The Diamond Mountains, known in Korea as Mount Geumgang, are perhaps the most famous and emotionally resonant site on the Korean Peninsula, a breathtaking range of rocky peaks, waterfalls, lagoons, and manmade pavilions. For centuries the range has inspired cultural pride and a vast outpouring of creative expression. Yet since the partition of Korea in the 1940s, situating them in the North, the Diamond Mountains have remained largely inaccessible to visitors, shrouding the site in legend, loss, and longing.

This book examines the visual representation of this remarkable landscape from the 18th century to the present day. It explores how Jeong Seon (1676–1759) revolutionized Korean painting with his Diamond Mountains landscapes, replacing conventional generic imagery with specific detail and indelibly influencing generations of artists in his wake. It also discusses the potency of these mountains as an emblem of Korean cultural identity, as reflected in literature and in exquisitely detailed album leaves, handscrolls, hanging scrolls, and screens. This magnificent volume is the first in English to survey this rich artistic tradition and bring these distant mountains into view.
Image and description copyright Yale University Press.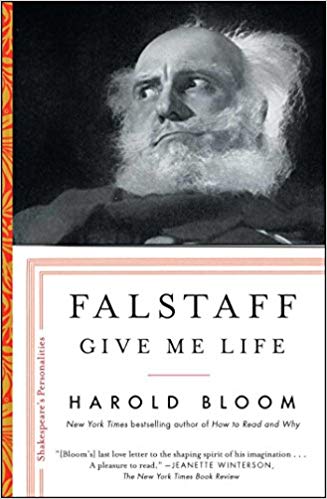 Falstaff is both a comic and tragic central protagonist in Shakespeare's three Henry plays: Henry IV, Parts One and Two, and Henry V. He is companion to Prince Hal (the future Henry V), who loves him, goads, him, teases him, indulges his vast appetites, and commits all sorts of mischief with him—some innocent, some cruel. Falstaff can be lewd, funny, careless of others, a bad creditor, an unreliable friend, and in the end, devastatingly reckless in his presumption of loyalty from the new King.

Award-winning author and esteemed professor Harold Bloom writes about Falstaff with the deepest compassion and sympathy and also with unerring wisdom. He uses the relationship between Falstaff and Hal to explore the devastation of severed bonds and the heartbreak of betrayal. Just as we encounter one type of Anna Karenina or Jay Gatsby when we are young adults and another when we are middle-aged, Bloom writes about his own shifting understanding of Falstaff over the course of his lifetime. Ultimately we come away with a deeper appreciation of this profoundly complex character, and this "poignant work" (Publishers Weekly, starred review) as a whole becomes an extraordinarily moving argument for literature as a path to and a measure of our humanity.

Bloom is mesmerizing in the classroom, wrestling with the often tragic choices Shakespeare's characters make. "In this first of five books about Shakespearean personalities, Bloom brings erudition and boundless enthusiasm" (Kirkus Reviews, starred review) and his exhilarating Falstaff invites us to look at a character as a flawed human who might live in our world.
Image and description copyright Scribner.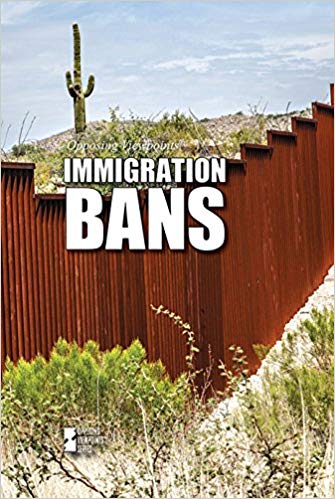 Recent world events have brought the issue of immigration to the forefront of media and journalism, cultural debates, and political campaigns. Calls for regulation are criticized as racist and xenophobic by some and deemed necessary by others. This resource addresses important questions surrounding the issue: How do immigration bans affect different groups? How can nations reconcile humanitarian and security concerns for refugees? How much of the nation's economy depends on immigrant labor? And finally, do increased border controls and deportations actually work?
Image and description copyright Greenhaven Publishing.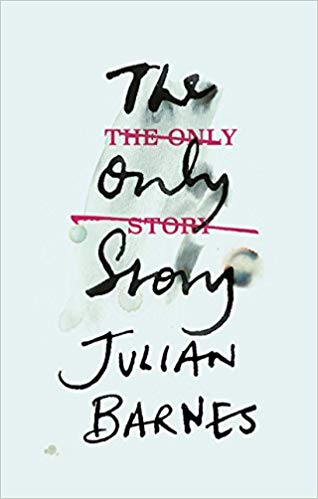 Would you rather love the more, and suffer the more; or love the less, and suffer the less? That is, I think, finally, the only real question.
First love has lifelong consequences, but Paul doesn't know anything about that at nineteen. At nineteen, he's proud of the fact his relationship flies in the face of social convention.
As he grows older, the demands placed on Paul by love become far greater than he could possibly have foreseen.
Tender and wise, The Only Story is a deeply moving novel by one of fiction's greatest mappers of the human heart.
Image and description copyright Jonathan Cape.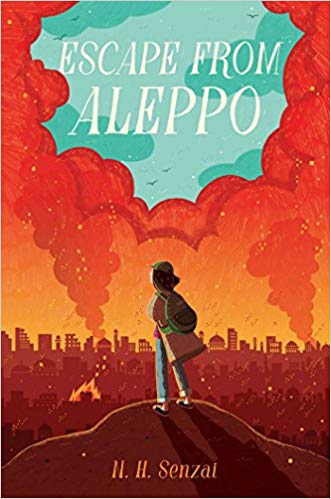 An Indie Next List Pick

"Filled with kindness and hope, but also with the harsh realities of the horrors of war, this heartbreaking book is a necessary reminder of what many people live through every day." —Booklist (starred review)

Nadia's family is forced to flee their home in Aleppo, Syria, when the Arab Spring sparks a civil war in this timely coming-of-age novel from award-winning author N.H. Senzai.

Silver and gold balloons. A birthday cake covered in pink roses. A new dress.

Nadia stands at the center of attention in her parents' elegant dining room. This is the best day of my life, she thinks. Everyone is about to sing "Happy Birthday," when her uncle calls from the living room, "Baba, brothers, you need to see this." Reluctantly, she follows her family into the other room. On TV, a reporter stands near an overturned vegetable cart on a dusty street. Beside it is a mound of smoldering ashes. The reporter explains that a vegetable vendor in the city of Tunis burned himself alive, protesting corrupt government officials who have been harassing his business. Nadia frowns.

It is December 17, 2010: Nadia's twelfth birthday and the beginning of the Arab Spring. Soon anti-government protests erupt across the Middle East and, one by one, countries are thrown into turmoil. As civil war flares in Syria and bombs fall across Nadia's home city of Aleppo, her family decides to flee to safety. Inspired by current events, this novel sheds light on the complicated situation in Syria that has led to an international refugee crisis, and tells the story of one girl's journey to safety.
Image and description Paula Wiseman Books.
Inspired: How to Create Tech Products Customers Love, 2nd Edition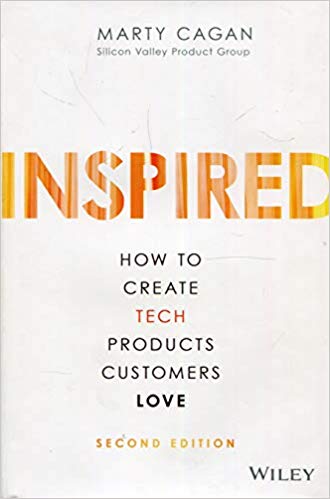 How do today's most successful tech companies—Amazon, Google, Facebook, Netflix, Tesla—design, develop, and deploy the products that have earned the love of literally billions of people around the world? Perhaps surprisingly, they do it very differently than the vast majority of tech companies. In INSPIRED, technology product management thought leader Marty Cagan provides readers with a master class in how to structure and staff a vibrant and successful product organization, and how to discover and deliver technology products that your customers will love—and that will work for your business.
With sections on assembling the right people and skillsets, discovering the right product, embracing an effective yet lightweight process, and creating a strong product culture, readers can take the information they learn and immediately leverage it within their own organizations—dramatically improving their own product efforts.
Whether you're an early stage startup working to get to product/market fit, or a growth-stage company working to scale your product organization, or a large, long-established company trying to regain your ability to consistently deliver new value for your customers, INSPIRED will take you and your product organization to a new level of customer engagement, consistent innovation, and business success.
Filled with the author's own personal stories—and profiles of some of today's most-successful product managers and technology-powered product companies, including Adobe, Apple, BBC, Google, Microsoft, and Netflix—INSPIRED will show you how to turn up the dial of your own product efforts, creating technology products your customers love.
The first edition of INSPIRED, published ten years ago, established itself as the primary reference for technology product managers, and can be found on the shelves of nearly every successful technology product company worldwide. This thoroughly updated second edition shares the same objective of being the most valuable resource for technology product managers, yet it is completely new—sharing the latest practices and techniques of today's most-successful tech product companies, and the men and women behind every great product.
Image and description copyright Wiley Publishing.
The Cruel Prince (The Folk of the Air)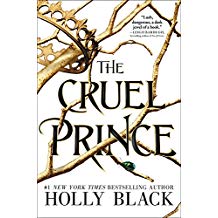 Of course I want to be like them. They're beautiful as blades forged in some divine fire. They will live forever.
And Cardan is even more beautiful than the rest. I hate him more than all the others. I hate him so much that sometimes when I look at him, I can hardly breathe.
Jude was seven years old when her parents were murdered and she and her two sisters were stolen away to live in the treacherous High Court of Faerie. Ten years later, Jude wants nothing more than to belong there, despite her mortality. But many of the fey despise humans. Especially Prince Cardan, the youngest and wickedest son of the High King.
To win a place at the Court, she must defy him–and face the consequences.
In doing so, she becomes embroiled in palace intrigues and deceptions, discovering her own capacity for bloodshed. But as civil war threatens to drown the Courts of Faerie in violence, Jude will need to risk her life in a dangerous alliance to save her sisters, and Faerie itself.
Image and description copyright Little, Brown.
Cheating: Ethics in Everyday Life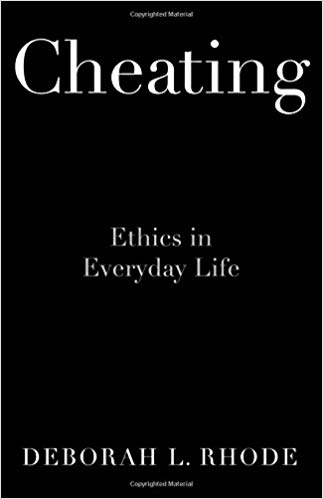 Cheating is deeply embedded in everyday life. The costs of the most common forms of cheating total close to a trillion dollars annually. Part of the problem is that many individuals fail to see such behavior as a serious problem. "Everyone does it" is a common rationalization, and one that comes uncomfortably close to the truth. That perception is also self-perpetuating. The more that individuals believe that cheating is widespread, the easier it becomes to justify. Yet what is most notable about analysis of the problem is how little there is of it. Whether or not Americans are cheating more, they appear to be worrying about it less.

In Cheating, eminent legal scholar Deborah L. Rhode offers the only recent comprehensive account of cheating in everyday life and the strategies necessary to address it. Because cheating is highly situational, Rhode drills down on its most common forms in sports, organizations, taxes, academia, copyright infringement, marriage, and insurance and mortgages.

Cheating also reviews strategies necessary to address the pervasiveness and persistence of cheating in these contexts. We clearly need more cultural reinforcement of ethical conduct. Efforts need to begin early, with values education by parents, teachers, and other role models who can display and reinforce moral behaviors. Organizations need to create ethical cultures, in which informal norms, formal policies, and reward structures all promote integrity. People also need more moral triggers that remind them of their own values. Equally important are more effective enforcement structures, including additional resources and stiffer sanctions. Finally, all of us need to take more responsibility for combatting cheating. We need not only to subject our own conduct to more demanding standards, but also to assume a greater obligation to prevent and report misconduct. Sustaining a culture that actively discourages cheating is a collective responsibility and one in which we all have a substantial stake.
Image and description copyright Oxford University Press.