ENGLISH AS A
SECOND LANGUAGE

LEARN ENGLISH

FOR LIFE!

Could you or someone you know benefit from English As a Second Language (ESL) classes?

Cayuga Community College continues to offer open, year-round registration for adults of all levels. Whether you are a beginner or an advanced English learner, you will benefit from this course.

You will learn to speak, listen, read and write English to help you with:

Life Skills (Banking, Shopping, Doctor's Appointments, Employment, School, Restaurants, etc.)
Grammar Skills (Speaking with your child's teacher, Listening to the TV,
Reading signs, Writing Insurance Forms, etc.)
Social Skills (Interaction and Communication needed in your new culture)
Cultural Understanding (Study of US Holidays and Customs)
Citizenship Process (Form review and practice for interview questions)
Testing and Evaluation (BEST PLUS language testing for continued evaluation)
Special Events for the Whole Family (Christmas Party, Summer Picnic and
Fall Fashion Show)
Field Trips (Community Events, Shopping, Visits to Ethnic Restaurants, etc.)
INSTRUCTOR:

REBECCA MINDEK
Rebecca has her Master's degree in Teaching English to Speakers of Other Languages (TESOL) from Columbia International University, South Carolina. She has 20 years ESL teaching experience of which 11 of them were teaching ESL overseas. Because she is not only a native English speaker, but also was a second language learner for 10 years in Eastern Europe, she is able to understand her students' needs and effectively lead them through the challenging process of language acquisition as well as help them with cultural transition.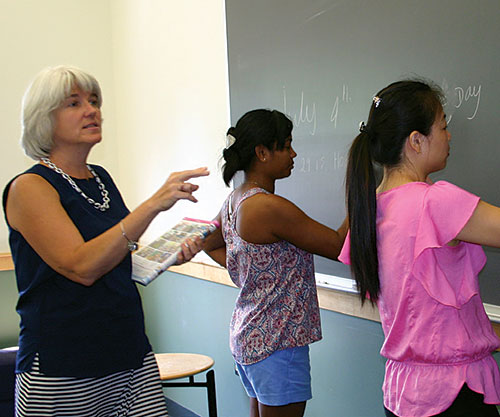 Beginner, Intermediate and Advanced Levels
$65.00 per month
12-16 hours of instruction per month
Morning or Evening classes
Monday- Thursday (1-2 times per week)
2-3 hours per class (depending on evening or day classes)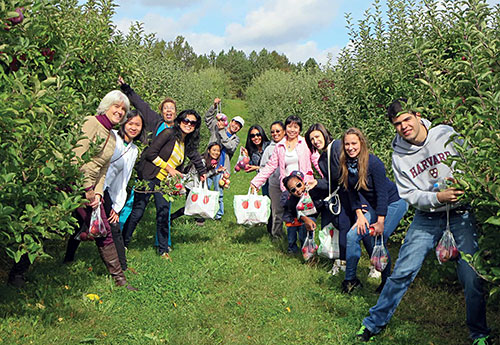 ESL CLASSES ARE BEING
SCHEDULED NOW!
Interested students or employers who would like to set up classes for their employees are welcome to call the Instructor, Rebecca Mindek, at 315-604-0842.
Classes will be held at:
Cayuga Community College
197 Franklin Street
Auburn, NY 13021