LATEST CAYUGA
NEWS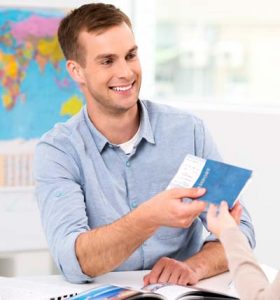 Cayuga Community College has announced a new tourism management certificate program. Students are able to enroll immediately in this new one-year program for the fall semester which begins August 29, 2016. The certificate prepares students for entry-level careers in tour companies, tourism bureaus, destination marketing organizations, tourism promotion agencies, visitor centers, cruise lines, inns, and hotels. The certificate program is available fully online to give students the flexibility to learn and around work, family and other demands on their time.
This certificate program has been developed to address a demand the college has seen for jobs in the tourism industry. In NY, the tourism industry is comprised of more than 10,000 businesses in the performing arts, sports, museums, historical sites, amusement, gambling and other recreation industries, and 146 wineries. The 2014 Regional Economic Consortium report noted that tourism and the arts remain strategic priorities in the Finger Lakes Region and according to the Finger Lakes Regional office of Empire State Development for New York State, destination tourism is one of the top 10 industries in the area.
Classes are offered over the course of two consecutive semesters, with students taking five courses each semester. Courses include Marketing for Hospitality and Tourism, Introduction to Tourism, Business Communications, Personal Selling and Event Planning. A business internship is incorporated into the program to provide hands-on learning. Internship opportunities have been arranged, for example, at the Cayuga County Office of Tourism, Auburn Holiday Inn, Auburn Hilton Garden Inn, Finger Lakes Musical Theatre Festival, The Lodge at Welch Allyn, and the Auburn Downtown Business Improvement District.
Those interested in learning more contact Amy Valente at amy.valente@cayuga-cc.edu.
OTHER NEWS
Cayuga Selected by U.S. Department of Education as Participant in New Dual Enrollment Pell Experiment
November 2016 Weekend Bus Trip to New York City