LATEST CAYUGA
NEWS

Cayuga Community College has been approved by The State University of New York (SUNY) and New York State Empire State Development (ESD) to participate in the Start-UP NY economic development program. As an affiliate of the program, Cayuga Community College is able to accept applications and inquiries from businesses interested in participating in Start-UP NY by partnering with the college's Auburn or Fulton campus.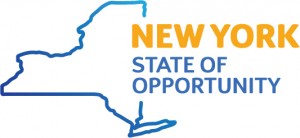 "Start-Up NY" was enacted by the New York State Legislature in June 2013. The program seeks to create public-private partnerships on college campuses across the State in order to spur economic development and job creation. The initiative provides extensive tax benefits to eligible companies that start up, move to, or expand in New York. The program will not result in the loss of existing taxes to any taxing jurisdictions, but rather will defer an increase in taxes that would be collected if not for the program. The resulting benefits related to job creation, economic activity, and export opportunities will help to grow the community and region despite this delayed tax benefit.
To participate in Start-UP NY, Cayuga Community College was required to write and submit a Campus Plan outlining its mission and core values, the types of businesses that would be considered for participation, and physical spaces to be designated or potentially designated as Start-UP NY tax-free areas. Cayuga Community College's plan was approved after soliciting feedback from the community in the form of a public comment period and a public forum. As is outlined in the approved plan, Cayuga Community College will consider applications from businesses in the following fields: the application of geospatial technology, manufacturing, information technology (including health information technology), telecommunications and media, and technical theater. These fields were chosen due to their alignment with the college's current offerings, and, therefore, are believed to offer the greatest potential benefit to students and faculty. The plan may be amended to add additional business types or locations as the college expands programming or new opportunities arise.
A business will only be accepted into Start-UP NY and receive tax benefits after thorough vetting to ensure the business meets the requirements of the program. A business application will also need to demonstrate the positive economic and educational benefits to the college and community.
Businesses interested in participating in Start-UP NY in collaboration with the Auburn Campus should contact the Cayuga Economic Development Agency at (315) 252-3500, while businesses interested in collaborating with the Fulton Campus should contact Operation Oswego County at (315) 343-1545. Interested parties are encouraged to communicate with these organizations early in their business planning process. Additional information about Start-UP NY can be found at http://www.startup-ny.com.
OTHER NEWS
Harlequin Productions Receives Four TANYS Awards and Invitation to Perform at Festival
The Cayuga Community College Foundation Brings Syracuse Native and Documentary Filmmaker Eileen Jerrett To Campus as The Brunell Visiting Scholar