LATEST CAYUGA
NEWS

JEFFREY DELBEL


THE FLIGHT OF JIMMY EAGLESON
JANUARY 30, 2017
AUBURN / 11:00 AM / M319
Student Activities, alongside the Professional Growth Committee, will be offering a series of speakers next semester. Dr. Deblel will discuss his new novel "The Flight Of Jimmy Eagleson," the first book of his new series.
Jimmy Eagleson is a high-power, high-living lawyer with more money than he can spend, but life isn't good. His grinding disquiet from empty, stone-cold memories of his father is intensified by the bitterness of divorce and his cynicism toward the American business world he thrives in. Then, a trove of secret letters from World War II turns up.
Jimmy's flight takes him to a brawl in the Adirondacks' backwoods, sailing in the Gulf of Mexico with a much younger woman, a showdown with his unscrupulous New York City adversary, back in time to Second World War Europe, and finally to a multifaceted and thought-provoking end.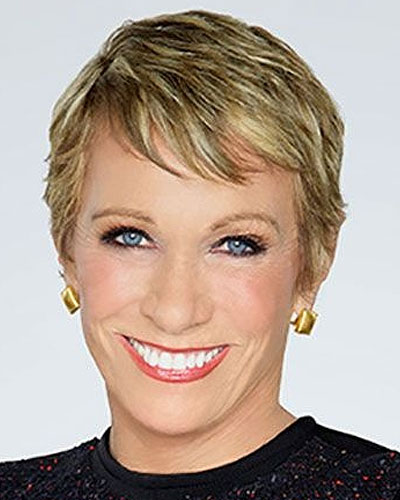 LIVE SATELLITE
BARBARA CORCORAN


Real Estate Entrepreneur & star of ABC's Shark Tank
New York Times Best-Selling author "Rags To Riches"
FEBRUARY 7, 2017
AUBURN / 7:00 PM / T229
FULTON / 7:00 PM / F201
Join us for a video speaker broadcast featuring entrepreneur & Shark Tank star Barbara Corcoran. Barbara is an American businesswoman, investor, speaker, consultant, syndicated columnist, author, and television personality. As a television personality, she is a "Shark' investor on ABC's Shark Tank.  She is the owner of $5 billion business "The Corcoran Group" that she started with a $1000 loan.
Corcoran has mentioned several times that she was not a straight A student in high school or college but using her innate entrepreneurial talents she made it to the top. After she sold her company her worth as a real estate expert increased even more and she emerged in the New York real estate scene as a prominent personality. Corcoran is also a well-known media person; she appears in the famous NBC show NBC TODAY as a real estate contributor. She hosts CNBC's "The Millionaire Broker with Barbara Corcoran". She is also a columnist for "The Daily Review", "More Magazine", "Red Book" and writes a weekly column in the "New York Daily News." Corcoran has also appeared in many other TV shows as a guest including "Larry King Live." She is often invited to real estate events as a business speaker.
Part of The National Society of Leadership and Success, Sigma Alpha Pi, chapter at Cayuga Community College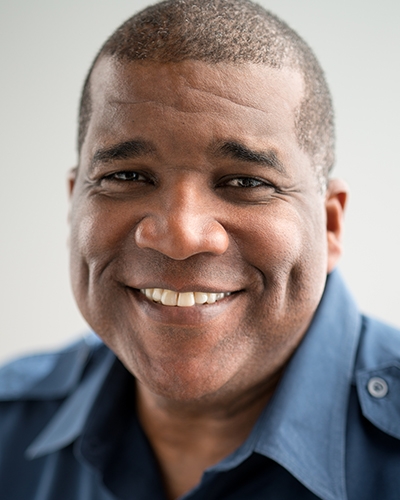 LIVE SATELLITE
CURT MENEFEE


Award winning co-host of "Fox NFL Sunday"
Host of Travel Channels "Hello Goodbye"
"Losing Isn't Everything"
FEBRUARY 21, 2017
AUBURN / 7 PM / T229
FULTON / 7 PM / F201
Menefee began his broadcasting career during college, juggling schoolwork with a five-day internship schedule at a local station near his alma mater, Coe College. His hard work paid off as he followed his passion for broadcast sports to Jacksonville, Madison, Des Moines and finally Dallas, where he won four Katie Awards, the Texas equivalent of an Emmy, for Best Sportscast and Best Sports Special. He then achieved success in New York City, where he won an Associated Press Award for Best Sports Reporter in New York and became one of the most popular on-air personalities in the city.
He has had roles as a radio host and play-by-play caller for FOX's NFL and NFL Europe League coverage before moving to his current position in 2006. Menefee has also been the play-by-play announcer for Showtime's ShoBox: The New Generation, the network's program focused on most promising prospects in boxing. With additional appearances on MLB, UEFA Champions League, and International Boxing Organization broadcasts, Menefee has amassed a list of credentials rivaling anyone in the industry.
Since graduating from college, he has been to all seven continents, nearly 70 countries, and many of the world's most famous landmarks. With favorite vacation spots including New Zealand and much of South America, Menefee approaches both his life and his career from a truly global perspective.
Part of The National Society of Leadership and Success, Sigma Alpha Pi, chapter at Cayuga Community College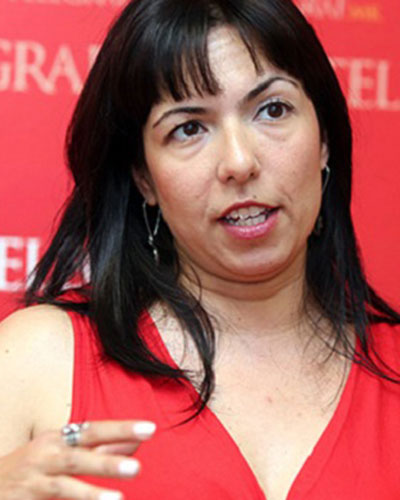 JASNA BOGDANOVSKA


CAYUGA'S BRUNELL VISITING ARTIST / PHOTOGRAPHER
FEBRUARY, 2017
AUBURN / TBA
FULTON / TBA
Jasna Bogdanovska is a photographer, educator, avid traveler and explorer of different cultures.
She received both her Master of Fine Arts Degree in Fine Art Photography and her Bachelor of Fine Arts Degree in Photographic Illustration from Rochester Institute of Technology in Rochester, New York.
In her personal artwork she explores issues of identity, migration, culture, mythology, gender, nostalgia and belonging using various media such as photography, installation and video. She exhibits her work internationally in solo as well as group exhibitions.
As an educator, Jasna has given lectures at various conferences, workshops and universities. She is a tenured Assistant Professor of photography at Monroe Community College and is the EYP President at the George Eastman Museum – the International Museum of Photography and Film.
Most recently, Jasna was Artist in Residence at the Gullkistan, Center for Creativity in Iceland. She is the recipient of 2015 Silver ADDY (American Advertising award) and was awarded the 2015-2016 SUNY Chancellor's Grant for Innovative Study Abroad Programs.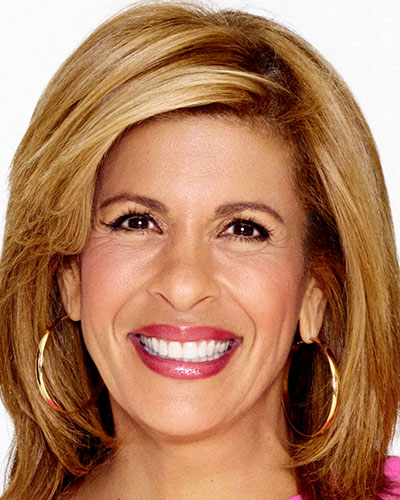 LIVE SATELLITE
HODA KOTB


Emmy Award winning journalist and co-host of The Today Show
"LIFE LESSONS – PERSEVERANCE IN THE FACE OF REJECTION"
MARCH 14, 2017
AUBURN / 7 PM / T229
FULTON / 7 PM / F201
Hoda Kotb is an American television news anchor and TV host known as the co-host of NBC's Today Show's fourth hour with Kathie Lee Gifford. An Egyptian American, she won a Daytime Emmy Award in 2010 as part of the Today Show team. Kotb is also a correspondent for Dateline NBC.
Hoda graduated from Virginia Tech with a bachelor's in broadcast journalism.
Her first professional job was as a CBS news assistant in Egypt, where her parents are from. After a year in Cairo, Kotb returned to the states and worked as a local news anchor and general assignment reporter for stations in Mississippi, Illinois, Florida and Louisiana.
She is the writer of two books. Her books are Hoda: How I Survived War Zones, Bad Hair, Cancer and Kathie Lee, Ten Years Later: Six People Who Faced Adversity and Transformed their Lives. Her first book was New York Times Bestselling Book.
Part of The National Society of Leadership and Success, Sigma Alpha Pi, chapter at Cayuga Community College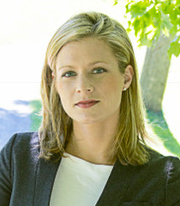 SALLY SAYLES-HANNON


"Important Figures, Facts, and Futures: Gender Inequality and Inequity."
MARCH 22, 2017
AUBURN / 11 AM / ROOM M319
Sally Sayles-Hannon is a Ph.D. Candidate in Cultural Foundations of Education and former McNair Fellow at Syracuse University. She holds an M.A. in Women's Studies from Texas Woman's University and a B.S. in Liberal Studies with an emphasis in feminist pedagogies from Grand Valley State University in Grand Rapids, Michigan.
As a diversity educator and active community organizer/advocate in Central New York, Sayles-Hannon has a unique and critical interest in exploring issues of social inequality and education. She has been a lecturer/instructor at four U.S. universities and colleges. Most recently, she held a lecturer position at Nazareth College in Rochester, NY in Social and Psychological Foundations of Education.
Her recent research emphasizes the need to be critical of how civility functions in diversity classrooms; that is, to be aware of how our everyday "niceness" can, if we are not vigilant, reinforce and replicate the inequality we want to dismantle. She has shared her ideas and research at conferences and publications nationally and internationally. Notably, she was one of five invited critics for an author-meets-critics symposium of Meira Levinson's important book, No Citizen Left Behind, which was later published in Studies in Philosophy and Education.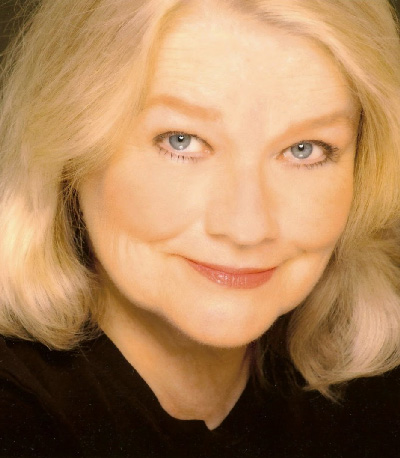 MARY FRANCINA GOLDEN


"Meet the Actor"
MARCH, 2017
AUBURN / TBA
Mary Francina Golden is an actor and theatre producer based in New York City, a member of the Screen Actors' Guild, Actors' Equity Association, and the American Federation of Television and Radio Artists. She has appeared in the TV drama All My Children and has appeared frequently on the New York stage.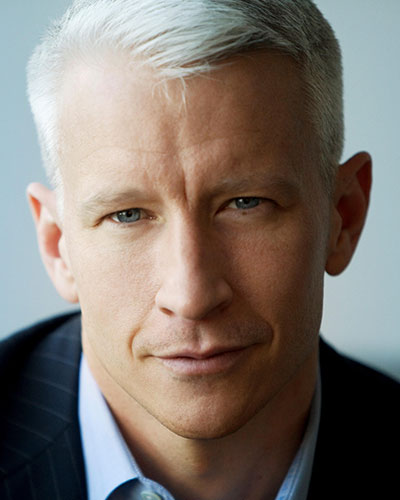 RE-BROADCAST FROM EARLIER LIVE FEED
ANDERSON COOPER


Emmy Award-winning television personality, CNN anchor and author of "A CONVERSATION WITH ANDERSON COOPER"
APRIL 3, 2017
AUBURN / 11 AM / Faculty Dining Room
FULTON / 11 AM / F167
Anderson Hays Cooper is an American journalist, television personality, and author. He is the primary anchor of the CNN news show Anderson Cooper 360°. The program is normally broadcast live from a New York City studio; however, Cooper often broadcasts live from CNN's studios in Washington, D.C. or on location for breaking news stories. In addition, he is a major correspondent for 60 Minutes.
Cooper's first job was as a fact-checker at Channel One, a news network that broadcast daily reports into American classrooms. Bored by the desk job and unable to get an interview at any of the major networks' news departments, he decided to go to Vietnam to study the language, and took a video camera with him. He stopped off in Myanmar first, and was able to film some footage about that country's internal strife thanks to some faked press credentials a friend had made for him on a computer. After that, he went back to Africa, and filed stories for Channel One as a freelancer on such topics as a spreading famine Somalia. By 1993, the network had promoted Cooper to chief international correspondent. His reports from international danger zones like the Balkans and central Africa attracted the attention of the major news organizations, and in 1995 Cooper was hired by ABC News.
Cooper served as a correspondent for the network and then the co-anchor of World News Now, its overnight-news broadcast. After he became tired of the arduous schedule — the show aired from 3 a.m. to 5 a.m. — he took a break by accepting a job in 2000 as host of a new ABC reality series, The Mole. After the September 11, 2001, attacks on the World Trade Center and Pentagon, Cooper was eager to return to hard news, however, and was hired by CNN in January of 2002 as a correspondent and substitute anchor.
Part of The National Society of Leadership and Success, Sigma Alpha Pi, chapter at Cayuga Community College
OTHER NEWS
Middle States Commission Reaffirms Cayuga Community College Accreditation
Harlequin Productions Announces the Production of "Crossroads"