LATEST CAYUGA
NEWS

People with a passion for Cayuga County's amazing blend of culture and history can find a regular source of entertainment and information starting this fall at Cayuga Community College.
Starting in September, Cayuga is launching its Cultural Speaker Series, which will celebrate the local and regional historic contributions and the cultural achievements for which the area is renowned. Topics include featured presentations on local breweries and wineries, plus exciting discussions about historic figures from Upstate New York. All presentations will be in the Student Lounge at Cayuga's Auburn Campus.
Cayuga President Brian Durant said the exciting series emphasizes the rich history and culture of Cayuga County, and thanked Emily Cameron, Cayuga's Assistant Director of Community Education and Workforce Development, for organizing the series.
"This series offers a great range of topics for our local residents to enjoy. There are features on popular local industries like wineries and craft breweries, and also discussions about historic people and events from Cayuga County and Upstate New York that our local residents won't find elsewhere," said Durant.
"We invite you to quench your thirst for history and enjoy the tastes of the region in our Cultural Speaker Series. There is such a wonderful, diverse collection of history and entrepreneurship in Cayuga County and Upstate New York. From historic figures to quiet heroes as well as the people behind the local craft brews and wines we enjoy, we are thrilled to offer this series to share some of the stories behind the names," said Cameron.
Cameron also thanked President Durant, Provost Anne Herron, Community Education and Workforce Development Executive Dean Carla DeShaw and Retired Division Chair and Adjunct Instructor Christie Waters for their support organizing the series.
Presentations and a brief description are listed below:
THE CAYUGA COUNTY BREWERS' SPOTLIGHT


SEPTEMBER 17, 2018 | 4:00 – 5:30 PM

REGISTER HERE
Multiple breweries have opened in Cayuga County over the past five years, and here's your chance to hear from the local professionals. Find out how they started in the craft brewing industry and enjoy some samples from local breweries and appetizers from Scratch Farmhouse Catering. Registration $25.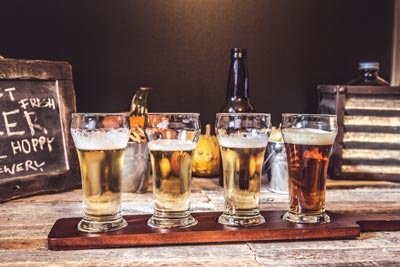 UNCOVERING THE DURANTS: A GILDED AGE MELODRAMA


OCTOBER 15, 2018 | 4:00 – 5:00 PM

REGISTER HERE
Explore the history of the legendary Durant family, from their role in building the Transcontinental Railroad and their ties to the Adirondacks to their dramatic downfall. Cayuga Associate Professor Sheila Myers, who authored three historical fiction books about the Durants and received the Best Book of Fiction for 2017 from the Adirondack Center for Writers, will answer your questions about one of Upstate New York's most famous families. Myers' books will be available, and all net proceeds will be donated to the Seymour Library. Registration $5.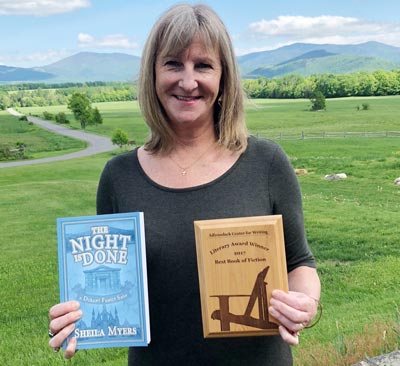 CENTRAL NEW YORK VETERANS HISTORY PROJECT


NOVEMBER 12, 2018 | 4:00 – 5:00 PM

REGISTER HERE
As part of the Library of Congress' Veterans History Project, Joe Messineo and Richard Calagiovanni documented the stories of World War II and Vietnam veterans. Their presentation will feature video highlights and samples of their interviews with more than 60 Upstate New York veterans. Registration $5.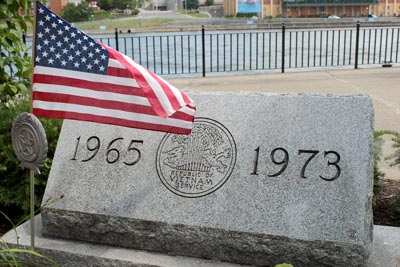 THE SCOUNDREL OF THE COUNTY: HENRY WYATT AND THE SUMMER OF 1846


FEBRUARY 25, 2019 | 4:00 – 5:00 PM

REGISTER HERE
Two murder trials drew eyes from across the nation to Cayuga County in 1846. Defendant Henry Wyatt, whose story is both adventurous and horrific, was the lesser known of the two defendants. His lawyer: Future Secretary of State and presidential candidate William Seward. Cayuga Assistant Professor of History Dr. Linda Frank has researched Wyatt and his exploits, and her presentation will shed light on one of the most infamous episodes in local history. Registration $5.
CELIA MURDOCK: A STORY OF HARD WORK, ASPIRATION, SUCCESS, AND NEAR OBLIVION


MARCH 25, 2019 | 4:00 – 5:00 PM

REGISTER HERE
Prominent 19th Century painter Celia Murdock saw her paintings displayed across the nation and in Europe, but where are those paintings today? Hailing from the small Cayuga County hamlet of Murdock's Corners – now known as Venice Center – Murdock was the first American woman to have her work exhibited in the Paris Salon. Dr. Linda Van Buskirk and Marilyn Post have researched Murdock's life and career, and will present their findings about the life of an extraordinary woman and talented painter. Registration $5.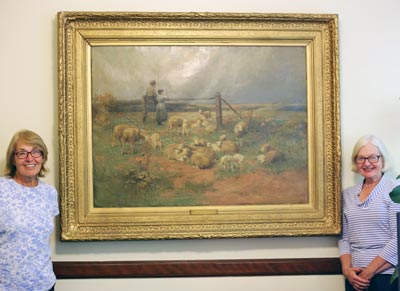 THE CAYUGA COUNTY WINERY ROUNDTABLE


APRIL 15, 2019 | 4:00 – 5:00 PM

REGISTER HERE
The Finger Lakes Region has no shortage of top-shelf wineries, and Cayuga County is home to many of the best. Learn the stories behind the vineyards and how they became successful, and enjoy samples from the local wineries and appetizers from Scratch Farmhouse Catering. Registration $25.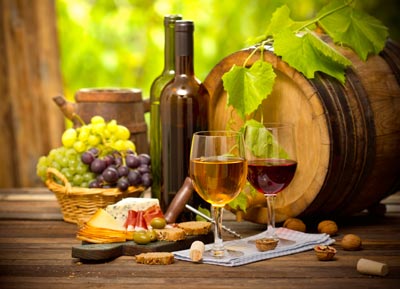 Presentations are open to the public. The Cayuga County Brewers' Spotlight and the Cayuga County Winery Roundtable presentations are $25 each and include samples and appetizers. The other presentations are each $5. Attendees can register for the entire series at a discounted rate of $60. Light refreshments will be provided, and partial proceeds will be donated to local organizations.
To register, please call the Office of Community Education and Workforce Development at 315-294-8841 or visit https://www.cayuga-cc.edu/community/continuing-education/.
OTHER NEWS
Student Sets Cayuga Record with Finish in National Business Competition
Franceschelli Named New Trustee at Cayuga