LATEST CAYUGA
NEWS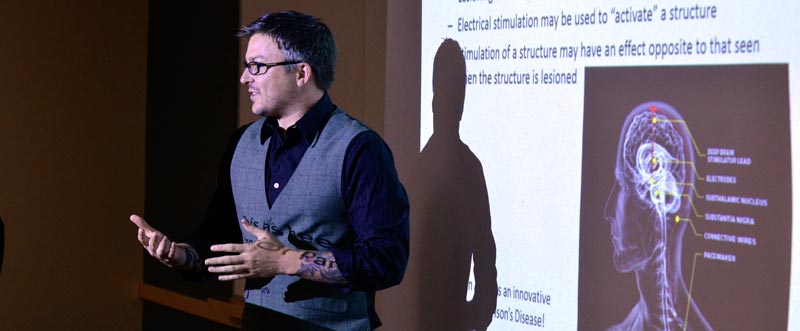 The State University of New York, with 64 campuses including Cayuga Community College, says that starting with the 2015 – 2106 academic year, they'll have the most comprehensive seamless transfer policy in the country. That means students will be able to move credits to and from any campus in the SUNY system when they transfer from, for example, a SUNY community college to a four-year campus or university center.
"This initiative takes on special importance at Cayuga Community College as we focus first on the success of our students, said Dr. Brian Durant, CCC's President.  "Students can now be assured that starting their educational pursuits at Cayuga Community College is both locally accessible and cost-effective.  This new seamless transfer policy will simplify pathways for students interested in transferring and may, we hope, lead to more students graduating with the degree of their choice."
The following News Release from SUNY outlines the details:
State University of New York Chancellor Nancy L. Zimpher announced that the university system has achieved the most comprehensive seamless transfer policy in the country. As the 2015-16 academic year begins, SUNY guarantees students the ability to transfer all completed general education requirements and courses toward their major to and from any SUNY campus. In all, the system has aligned more than 32,000 academic courses that comprise the most popular majors and account for more than 95 percent of transfer students.
Seamless transfer, first announced by Chancellor Nancy Zimpher and the SUNY Board of Trustees in 2012, serves as the foundation of SUNY's ambitious Completion Agenda, which aims to boost the number of degrees awarded from 93,000 to 150,000 annually by 2020.
"When you start college at SUNY, we are going to do all we can to help you finish your degree on time and with less debt. Ensuring seamless transfer is one of the most fundamental ways we deliver on that promise," said Chancellor Zimpher. "Together with improved advising services, expanded online offerings, the most cutting-edge financial literacy tools, and more, SUNY's seamless transfer policy is a landmark achievement that puts our Completion Agenda within reach."
By enabling students to move credits to and from any campus, the SUNY policy goes above and beyond what any other system of public higher education in the country can guarantee. It also places added value on efforts to bring quality advising and online learning opportunities to scale across SUNY.
"Every year, more than 30,000 students transfer from one SUNY campus to another," said Alexander N. Cartwright, SUNY provost and executive vice chancellor. "We have a responsibility to these students to ensure that they can continue their degree program without interruption, limiting not only the time – but the money – they spend on their education. In a system as complex as SUNY, this has been no small task. Thank you to all the faculty, staff, and campus leaders across the system who have made seamless transfer a reality for our students."
SUNY now guarantees transfer of its 30 general education requirements as well as discipline-specific courses in the major called Transfer Paths, resulting in true junior status for students who complete two years of study. There are currently 52 Transfer Paths in place for the start of the 2015-16 academic year, ranging from aerospace engineering to nursing to theater.
Parallel to national trends, student transfer patterns within SUNY have become increasingly complex over time. Among the more than 30,000 students who transfer within SUNY annually, 49 percent transfer from a community college to a four-year campus while 51 percent follow a less traditional path, such as moving from one four-year college to another (16 percent), from a four-year school to a community college (17 percent), or from one community college to another (18 percent).
The policy ensures transfer of credits in any direction; supports the continued expansion of Degree Works, which helps students and their advisers identify the most timely and efficient path to their degree; and aligns with Open SUNY, which offers more than 400 degree programs and 12,000 online course sections, including general education and Transfer Path courses.
Finally, to support on-time degree completion and keep costs down for students, SUNY has put caps in place on the number of credits for all undergraduate degree programs, with a maximum of 64 credits for an associate degree and 126 credits for a bachelor's degree.
To develop the policy and implement it effectively, SUNY consulted with more than 1,000 faculty across the system as well as shared governance leaders and organizations throughout an intensive multi-year process. Faculty will continue to be consulted as SUNY develops additional Transfer Paths in high-demand fields, such as Engineering Technology and Sports Management.
Additional details about SUNY's policy and the Transfer Paths available for students are available online.
"The new system-wide seamless transfer policies will provide clarity and transparency to community college students, parents, and college advisors so 'the road ahead is clearly marked' in pursuit of a four-year degree," said Dr. Anne Herron, Provost and Vice President for Academic Affairs.  "We look forward to working with our students, faculty, staff, and administrators to ensure the success of this initiative."
"This is an exciting time for Cayuga Community College," says Jeff Rosenthal, Vice President for Student Affairs.  "For many, a community college provides an affordable way to meet general education requirements. SUNY's seamless transfer policies now make it easier than ever to transfer those credits to other SUNY colleges. We're pleased SUNY has made this a top priority and Cayuga will continue to support students in pursuit of their educational and career goals."
OTHER NEWS
College Foundation Announces New Executive Director
SUNY Selects Cayuga Community College to Receive $65,000 Grant for Occupational Therapy Assistant Training Program