LATEST CAYUGA
NEWS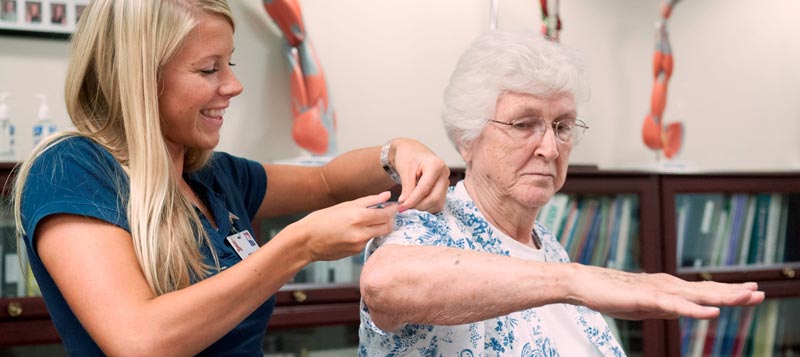 Cayuga Community College officials are pleased to announce that the school has been awarded a SUNY High Needs Grant for their Occupational Therapy Assistant program. The grant, in the amount of $65,000, is designed to support workforce needs in New York State.
CCC President Brian Durant said, "Healthcare remains one of the strongest industries in Central New York. And our ability to deliver an Occupational Therapy Assistant program demonstrates the College's commitment to align learning, credentialing, and workforce needs."
The grant is aimed to meet the regional demand for Occupational Therapy Assistants and will be used in the 2015 – 2016 academic year for lab space and rehabilitation clinic area equipment.
"The OTA program will address workforce needs in the expanding healthcare field in Oswego and surrounding counties. The two-year degree for Occupational Therapy Assistants will provide a direct path to employment in a much-needed field," said Joan Meyers, Program Director for the OTA Program.
OTHER NEWS
Students are Guaranteed Seamless Transfer of Credits To and From All SUNY Campuses
Cayuga Community College Announces Ribbon Cutting for Advanced Manufacturing Institute