LATEST CAYUGA
NEWS

Dr. Brian M. Durant will be inaugurated as the eighth president of Cayuga Community College on Friday, April 15, 2016. The 1:00 p.m. ceremony in the Bisgrove Theatre will be followed by a reception in the Student Lounge. The public is invited to attend both events.
Jeffrey L. Edwards, Chair of the Board of Trustees, will welcome guests and Dr. Anne Herron, Provost and Vice President of Academic Affairs, will serve as master of ceremonies. Johanna Duncan-Poitier, SUNY Senior Vice Chancellor for Community Colleges and the Education Pipeline, will conduct the investiture ceremony. Special guests will include Dr. Kristine Duffy, President of SUNY Adirondack, and the Honorable Keith Batman, Chair of the Cayuga County Legislature.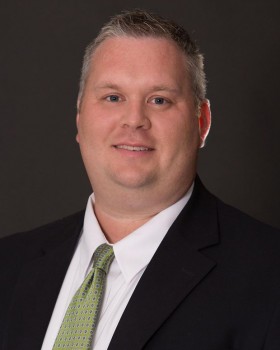 Dr. Durant, who was selected president in May, 2015 after an extensive international search, assumed the post on August 17, 2015.  He succeeded Dr. Gregory DeCinque who served as the College's interim president from November, 2013.
Prior to becoming Cayuga's president, Dr. Durant spent nearly 10 years at SUNY Adirondack in Queensbury, NY serving in several roles, including Vice President for Academic and Student Affairs, Dean for Student Affairs, and as a faculty counselor.  During his time as Vice President for Academic and Student Affairs, Dr. Durant provided leadership in all aspects of credit and non-credit bearing academic programs, enrollment management, and student services. Prior to joining SUNY Adirondack, Dr. Durant's experience includes service at Sage College of Albany in Albany, NY and Columbia-Greene Community College in Hudson, NY.
Durant earned his Doctor of Education from Northeastern University in Boston, MA, with a concentration in Higher Education Administration.  He received his Master of Science in Education degree in Counseling from The College of Saint Rose in Albany and his Bachelor of Arts degree in Political Science from SUNY Plattsburgh.
OTHER NEWS
Billy Budd – David Rush's Adaptation of Herman Melville's Literary Classic
Cayuga Community College Board of Trustees Announce New Trustee