LATEST CAYUGA
NEWS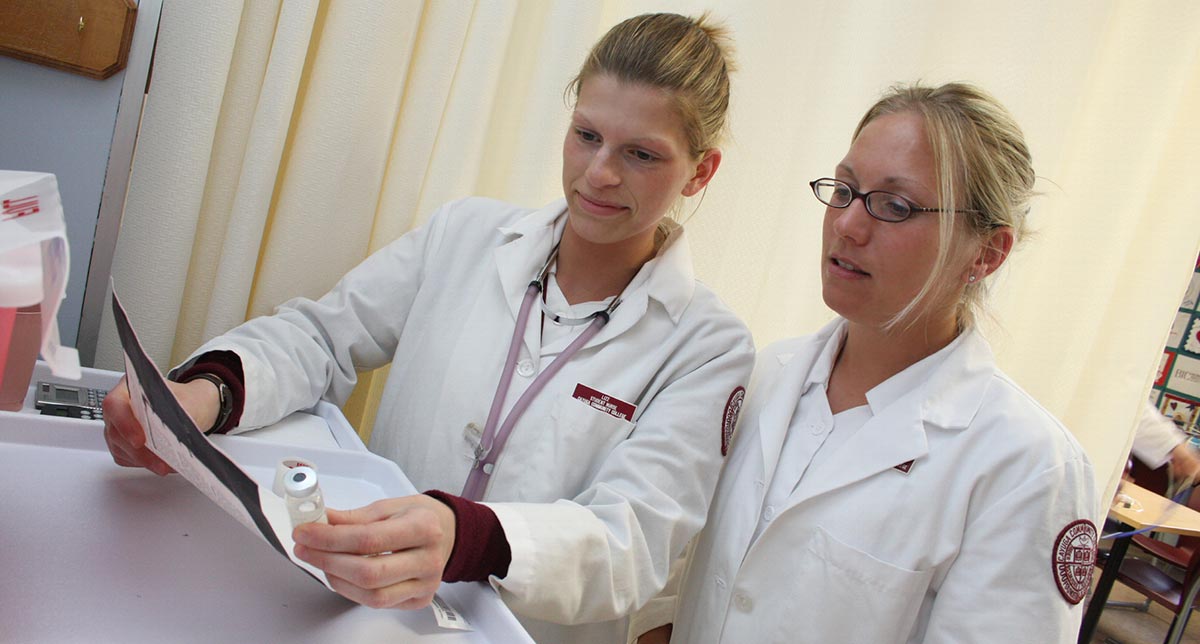 Informational Open Houses Set for July, August and November with Applications for Fall 2015 Admission Due in January
Cayuga Community College's Fulton Campus will now admit students into the school's nursing program each fall. Previously, the Fulton program offered only bi-annual admissions with classes beginning in the fall of even-numbered years.
A new class under the previous admissions cycle will start this fall. Those students will follow the program's current model with Tuesday and Thursday evening classes and clinical hours on Saturdays and Sundays. The first class under the new admissions cycle will begin in the fall of 2015 and will follow a three-day schedule with clinicals on Saturdays and Sundays and daytime classes on Mondays.
The change to an annual admission cycle was precipitated by demand, says Professor and Director of Nursing Linda Alfieri, MS, RN. "The number of prospective students who are interested in pursuing an education in nursing through our Fulton program consistently outnumber the spaces we have available in our bi-annual admissions cycle," says Alfieri. "By offering annual admissions, more individuals will be able to obtain the education and training needed for a successful career in this rewarding profession."
The expansion of Cayuga's nursing program, which boasts a 100% NCLEX pass rate for both campuses over the past three years, coincides with the opening of a new Simulation Lab, which will enhance the practical experience of students. According to Alfieri, the program expansion and investment in the lab reflect the college's commitment to meeting the community's demand for quality nursing education. "As we expand, we are fervently dedicated to maintaining our tradition of excellence," adds Alfieri.
Applications for Fall 2015 admission will be available online at www.cayuga-cc.edu in October, with a submission deadline of January 15, 2015. Those interested in more information about the program and admission process are encouraged to attend a Nursing Information Session on July 21, 2014, or November 10, 2014, at 4 P.M. at the Fulton campus (11 River Glen Drive in Fulton). Sessions will be held at the Auburn campus (197 Franklin Street) at 4 P.M. on August 11, 2014, and October 6, 2014.
OTHER NEWS
Cayuga Community College Recognized with Top Honors at National Student Leadership Conference in Nashville
Cayuga Community College to Hold Open Houses