LATEST CAYUGA
NEWS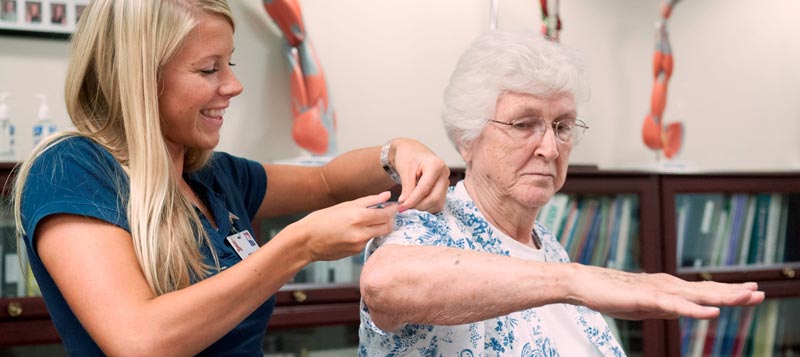 Cayuga Community College officials are pleased to announce that the ribbon cutting for the Occupational Therapy Assistants Lab (OTA) on the Fulton campus located at 11 River Glen Drive in Fulton, NY has been scheduled for Wednesday, September 27, 2017, at 11:00 a.m. The ceremony will take place right outside the OTA Lab for the ribbon cutting, followed by a tour of the facility. A reception in the new OTA Lab will follow.
The creation of the Occupational Therapy Assistants Lab was made possible in part from a $65,000 SUNY High Needs Grant that Cayuga was awarded in September 2015. The grant was used for lab space and rehabilitation clinic area equipment.
Cayuga Community College recently received SUNY and State Education approval for its Occupational Therapy Assistant Program and the first cohort of students began classes on August 28, 2017.
Cayuga's President Dr. Brian Durant said, "Healthcare remains one of the strongest industries in Central New York. Our ability to deliver an Occupational Therapy Assistant program demonstrates the College's commitment to align learning, credentialing, and workforce needs. The strong relationships and support between local healthcare employers and the College distinguish the OTA program offerings, and we are delighted with the continued support of industry partners for their contributions to this project."
"The OTA program will address workforce needs in the expanding healthcare field in Oswego and surrounding counties. The two-year degree for Occupational Therapy Assistants will provide a direct path to employment in a much-needed field," said Joan Meyers, Program Director for the OTA Program.
For additional information, please contact Keiko Kimura, Associate Vice President and Dean of the Fulton Campus at 315-592-4143 ext. 3008 or Joan Meyers, OTA Program Director at 315-593-9321.
OTHER NEWS
Men's Soccer Hands Undefeated SUNY Broome First Loss
Spartan Athletes-of-the-Week for September 18