LATEST CAYUGA
NEWS

Cayuga Community College announced the addition of a new Associate Vice President and Dean of the Fulton Campus, Keiko Kimura, Ed.D. Dr. Kimura will oversee the branch campus in Fulton, as well as college-wide responsibility for the Offices of Assessment, Institutional Research, Library, and Center for Academic Success.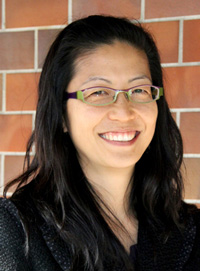 Keiko comes to the College with a strong background in academic affairs holding various administrative and teaching positions in the United States, Japan and Chile.
"We are excited to have someone with Dr. Kimura's experience oversee the Fulton campus and serve as our lead representative in Oswego County," said Dr. Brian Durant, President of Cayuga. Dr. Kimura offered, "I am thrilled and honored at the opportunity to be a part of the Cayuga community. During the interview process, I met so many talented and motivated staff, faculty, administrators and board members, not to mention some very impressive Cayuga Community College students. I look forward to making positive contributions to support the College's ongoing commitment to student success."
Dr. Kimura was most recently the Dean of Language Arts at San Jose City College in California. Prior to her tenure at San Jose, she was the Associate Dean and then Dean of Academic Enrichment & Language Studies at William Rainey Harper College in Illinois. She has served in leadership positions at community colleges for over 14 years. Dr. Kimura holds an Ed.D. in Adult and Higher Education from Northern Illinois University, an M.A. in Teaching English to Speakers of Other Languages from Teacher's College, Columbia University, and an undergraduate degree in Biology from McGill University.
OTHER NEWS
Cayuga Announces 2017 SUNY Chancellor's Awards for Excellence
Cayuga Community College Offers New Online Event & Tourism Management Degree Program