CULTIVATING
AGVOCATES
CENTRAL NEW YORK REGIONAL CONFERENCE FOR WOMEN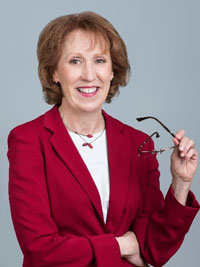 KEYNOTE SPEAKER


Dr. Christine Allen
Insight Business Works
A workplace psychologist/executive coach, Dr. Allen provides executive leadership development, team building and team coaching, talent selection and assessment. She is the President of Insight Business Works, is a board-certified Coach through the Center for Credentialing and Education and is a member of the Forbes Coaches Council. She also serves as an adjunct faculty member in the Psychology Department at Syracuse University and as an Associate Clinical Faculty Member in the Department of Psychiatry at SUNY Upstate Medical University. In 2008 she received the Psychologist of the Year Award from the New York State Psychological Association.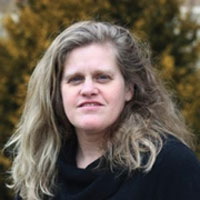 Dr. Sheila Marshman
SUNY Morrisville
Dr. Marshman is an Associate Professor of Agricultural Business at SUNY Morrisville. She developed the college's four-year degree in Agricultural Business Development and created Morrisville Fresh, a student-operated experiential learning business that generates income and teaches students soft skills. Marshman is a past NYFarmNet board member and became a FarmNet financial consultant in 2015. In 2016 she received the SUNY Chancellor's Award for Excellence in Service. She is currently co-designing the college's first Master's Degree program, a Master of Science Degree in Agribusiness. She resides with her husband, John, and their daughter, Lily, on his family's seventh generation dairy farm, Tiger Lily Holsteins, founded in 1856.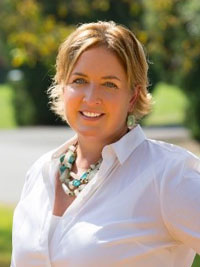 Jessica Ziehm
Executive Director of New York Animal Agriculture Coalition
Raised on a dairy farm in Upstate New York, Jessica is a lifelong advocate of agriculture who has worked in various roles and capacities in the ag industry, from marketing livestock feed to serving as the sole spokesperson for the New York State Department of Agriculture and Markets for 12 years. Jessica is the Executive Director of New York Animal Agriculture Coalition, a group dedicated to enhancing the public's awareness and understanding of modern animal agriculture. Jessica and her husband, Stuart, reside in Washington County on their family's 1,000-cow dairy farm, Tiashoke Farm, where they are raising their two small children.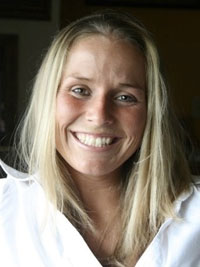 Johanna Bossard
Barbland Dairy & Hamilton Central School
An Agricultural Education teacher and Future Farmers of America advisor at Hamilton Central School, Johanna grew up with a passion for all animals. She earned her Bachelor's Degree in Equine Science and Management from SUNY Morrisville in 2004 and her Master's Degree in Agricultural Education from SUNY Oswego in 2009. She has received the National Association of Agricultural Educators Outstanding New Teacher Award, Teacher Turn The Key Award, The Excellence in Agriculture Award and the Farm Bureau Achievement Award. She also serves on her county's Farm Bureau Board of Directors as the Promotion and Education Chair. Her husband, Bret Bossard, is a partner at Barbland Dairy Farm, a 1,800-cow dairy farm in Fabius. She handles all public relations activities at the farm, including social media platforms.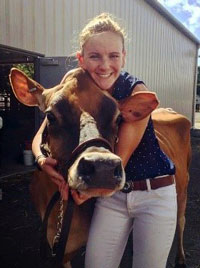 Emma Andrew
American Dairy Association North East
Emma is the Industry Relations Specialist of American Dairy Association North East (ADANE), where she aids in farmer relations. She facilitates the DairyFAN program, which teaches farmers how to connect to consumers online, and manages the launch of ADANE's Virtual Farm Tours Program, which brings the farm to classrooms through ADANE's territory. The first two tours with the Virtual Farm Tours Program reached a combined 2,600 students. Raised on a farm, Emma still owns dairy cows at her home farm, EL-Vi Farms, in Newark. She earned her Bachelor of Arts in Communication: Media & Journalism from SUNY Geneseo.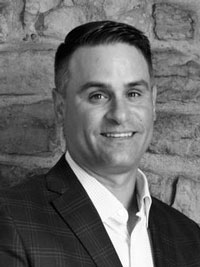 Mark Modzeleski
Legacy Wealth Advisors & The Voss Group
A financial advisor who started Legacy Wealth Advisors, Mark primarily works with small businesses and families, with a focus in agriculture. Mark helps clients make sound financial, estate and private wealth management decisions. Along with founding Legacy Wealth Advisors, Mark is also a partner at The Voss Group, and specializes in helping people in the areas of retirement planning, wealth accumulation, risk management and wealth transfer. Active in multiple agricultural organizations, Mark has won several awards and is a graduate of the Cornell LEADNY Class 15, the Empire State food and Agricultural Leadership Institute.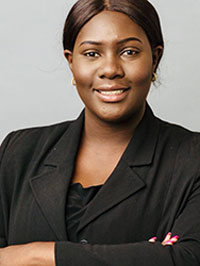 Mame Ndiaye
Cornell University
A graduate student studying International Development, Mame's research of women's empowerment includes policy, gender inequality, social change and education reform. Her previous education background focused on criminology and war crimes, including a study abroad in Cambodia, where she focused on how genocide affected the education system.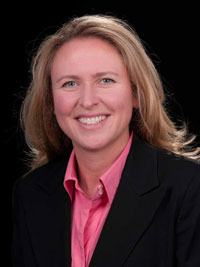 Lisa Ford
Cayuga Marketing
Lisa is the Special Projects Manager at Cayuga Marketing, where she trains people on animal handling, safety and well-being, and assists in the promotion of milk-quality programs. She earned a Bachelor's Degree in Sustainable Agriculture from the University of Maine and a Master's Degree in International Agriculture and Rural Development from Cornell University.
Mariann Fessenden
Tumino Cheesee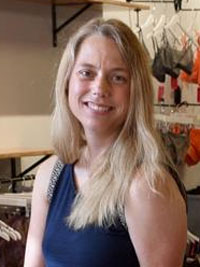 Kim Fortin
4 Tin Fish Farm & Fierce … with Love Lingerie
In 2010, Kim and her husband transitioned their hobby goat farm 4TinFish to a farm business, and now raise Alpine dairy goats and create farmstead goat cheeses they market directly to consumers and wholesale to restaurants. Kim is formally trained in mental health and holds a Master's Degree in social work from Syracuse University. This background, coupled with her agricultural knowledge, helps her work as a Farm Family Consultant with NYFarmNet, providing consulting services for family business succession planning. In June 2018, Kim and business partner Jill Fudo opened Fierce … with Love, a lingerie boutique focused on offering undergarments for all women no matter what age, size, or style preference.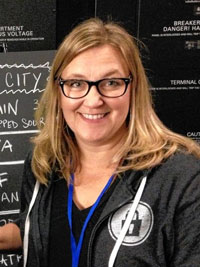 Dawn Schulz
Prison City Brewery and Restaurant
Dawn is the co-founder and CEO of Auburn's popular Prison City Pub & Brewery, the founder of the Auburn Chapter of Girls Pint Out, is a member of The Pink Boots Society (promoting women in the beer industry) and sits on the Auburn Business Improvement District Board. She and her husband opened Prison City in 2014, and have gone on to earn national accolades, such as the Best of Craft Beer Award and top honors at the Great American Beer Festival, as well as a first place IPA ranking in Paste Magazine's Blind Taste Testing Contest. The brewery's popularity has led to expansion plans, including building a facility to increase production from about 400 barrels per year to as many as 7,000 barrels, while employing an additional 20-plus employees.