ACCESS TO
BLACKBOARD
Blackboard is a course management and collaboration portal that enables educators to manage course materials and communicate with students. Blackboard can function both as a complement to traditional courses and as a site for distance learning.
With Blackboard, you can take surveys, quizzes, and tests; send and receive course mail; post messages to threaded discussions and chat rooms; upload assignments using online drop boxes; and more. You can check your progress and grades at any time during a course. You can also create groups and teams for project or committee work.
Access Blackboard: https://ccc.open.suny.edu
If you have an eligible smartphone, you can now use it to access My Grades, Lessons, Discussions, and more using the Blackboard™ mobile application.
Blackboard's mobile application enables you to access much of your Blackboard course information and content from your mobile device. This is a way for the learning environment to expand beyond the computer and classroom. This application is an extension of Blackboard and enables access anywhere, anytime, on the go, and enriches the course and organization experience.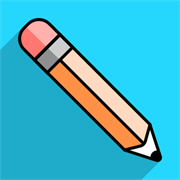 Blackboard mobile is available on the following networks and devices:
Android™ devices
BlackBerry® smartphone devices
iPhone®, iPod Touch®, and iPad™ via Wi-Fi
HOW TO INSTALL BLACKBOARD MOBILE
To download and start using Blackboard Mobile:
Search for "Blackboard" in your mobile device's app store or click the links below:
iOS App Store (Apple devices)
Google Play (Android devices)
Windows devices
Once Blackboard is installed, search for Cayuga Community College using the search bar that automatically appears when you open the app
Select Cayuga Community College
Log in using the same username and password you normally use to access Blackboard