DR. BRIAN M. DURANT
A message from Cayuga Community College President Dr. Brian Durant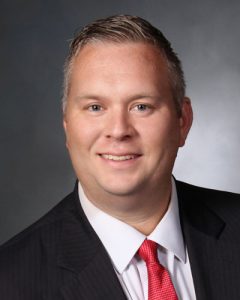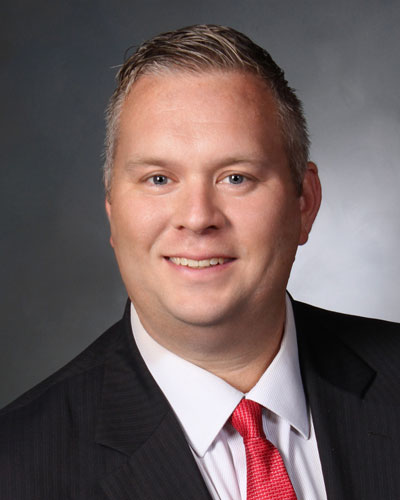 At Cayuga Community College, we believe in our students and their future. Their success is what we devote ourselves to each day, and there's no greater moment for us than seeing our students reach their goals.
We are proud of our student-centric, affordable approach to higher education. The focus at Cayuga is always on you. Your education. Your goals. Your future. Every part of a Cayuga education — from the diverse programs and flexible scheduling to the small classes and great professors — is designed with your success in mind.
That focus on students is what makes Cayuga special, and it has helped our graduates succeed since our founding in 1953.
Between academics, athletics, family, friends, clubs and more, our students never stand still. So we know that we can't, either. We believe in thinking ahead, exploring new academic avenues and partnerships that create opportunities for our students. Sometimes it might be forming a partnership with the City of Auburn, like we did to make Falcon Park the home of our athletic teams. Other times it might be studying local industries and trends, looking for a new program to help our students break into the next growing field.
Right now, the next field that has captured the imagination of students and our local communities is Culinary Arts. That's why in 2020 we're opening the Cayuga Community College Culinary Center in downtown Auburn, where our students can begin training for a culinary career. It's an exciting development, one that encapsulates our commitment to our students and the Auburn community.
So to our students and alums, welcome back to Cayuga. We've missed you over the summer, and we're looking forward to seeing how you'll amaze us again this year. To parents and potential students, and any other newcomers to our website, please don't hesitate to ask questions. We're here to help you find answers to your future.
I'm confident that once you experience Cayuga Community College, you will realize it is exactly where you want to be.
---
The ninth president in the history of Cayuga Community College, Dr. Brian Durant previously served at SUNY Adirondack as vice president for Academic and Student Affairs and dean for Student Affairs. After earning a Bachelor of Arts in political science from SUNY Plattsburgh and a Master of Science in education from The College of Saint Rose in Albany, Dr. Durant completed his doctorate in higher education administration from Northeastern University. He was officially named the president at Cayuga Community College in August of 2015.