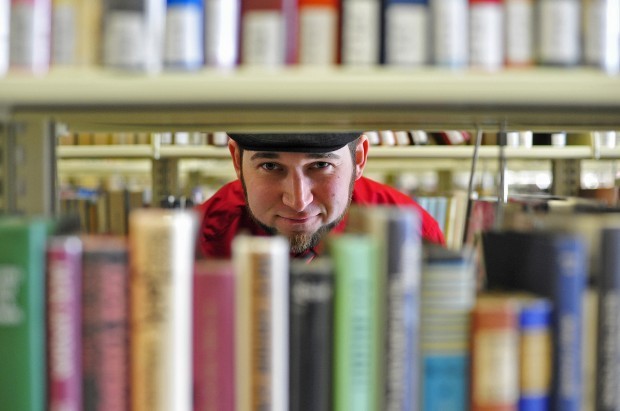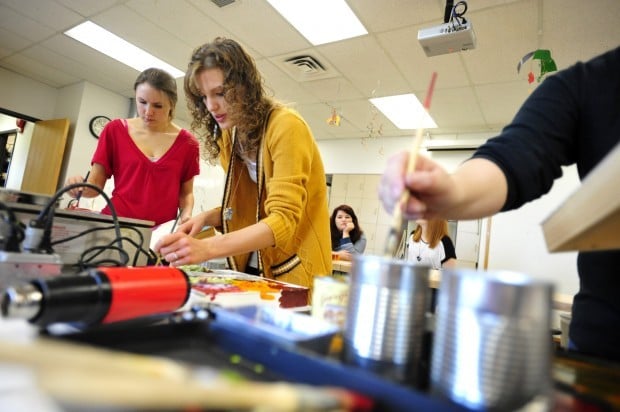 A MFA Creative and Professional Writing program recently posted storytelling rules from Pixar. Some items in the list function as general advice, some as writing prompts.  If you're looking for ideas or merely like Pixar's work, either way, it's worth a look.
Many students enter Cayuga with a simplified view of plagiarism: such as, It's something only cheaters do.  Or  When in doubt, cite everything.
As Howard mentions in the following video, using sources is a challenge all writers face.  If the writer hasn't written frequently for the disciplinary genre at hand, he or she can't ignore patchwriting that results in intentional or unintentional plagiarism.  ELL and underprepared students, in particular, need to be aware that hoping not be caught or not having been caught in the past won't master patchwriting.
Plagiarism is treated as an academic crime, and like any crime, being unaware of the criminal code or ignoring it is no excuse for breaking the rules.  Instead, acknowledging that we're all at risk and taking more time to read, practicing paraphrasing, and studying what a paper demands through models or expert feedback are the better approaches to take.
Are you familiar with WAW pedagogy in writing scholarship? Click on the Wardle and Downs book for a useful bibliography on it.
For a number of semesters I've been using the Writing Spaces: Readings on Writing anthologies in two of my courses, and its plausible to believe the argument that Writing About Writing can address the long-time concern of writing skill transfer beyond a composition class.
By the way, Writing Spaces is freely distributed under a Creative Commons license, so adopting it provides an immediate solution to the over pricing of college textbooks.
 DESIGN                                                             For Cayuga students who share
 DEVELOP                                                           a common interest and curiosity in
 DEPLOY                                                             videogame design and development
D3 Interactive invites students to undertake five secret missions in Spring 2012.  Agents, who choose to accept these challenges, will participate collaboratively to level up their design skills.  No coding or design experience required.
Missions include…
(Feb 6)—Working Your Game Core
(Feb 20)—Taming War without Frontiers
(Mar 5)—Uncovering Passwords to Lost Enigmas
(Mar 19)—Melting Digital Metal into Physical Gold
(Apr 2)—Raising the Dead
Drop by L-218 and talk with Professor Bower to receive your missions.
www.cayugagames.wikispaces.com
I found "cool tools for school" mentioned on an education wiki the other day.
I recommend giving it a look, but keep in mind that whether using a pen or 2.0 web apps, tools to help someone write are only tools. I was reminded of this when within 1 day of posting how pleased I was with 750 Words, I missed a day. A month later I have not yet returned to the website. What went wrong? The tool/app is well designed; I followed its program for most of a month–a long enough duration to revise my writerly habits.
What I think happened was that I realized subconsciously that the game was not the goal.
As Jesse Schell has coined, "chocofication" does not work for everything and should be used discriminatingly in marketing, education, or behavior-changing goals because it's not a silver bullet. In other words, adding chocolate makes a lot of things better, but not everything.  We wouldn't try to add chocolate to cottage cheese or pour it over staplers to induce people to buy office supplies. Gamification of an activity may develop a structural toolkit for the participant, but transferring habits like productive, fluid writing outside a gamified structure is not automatic, nor likely to be guaranteed.
Building a game layer on top of the world is appealing for many of us in education. It promises to change what and how we learn. But we are never playing just one game in life, and we don't play in just one environment.
For more on Gamification efforts and thinking, check out the Gamification.org wiki.  
As NaNoWriMo comes to a close, I'd like to mention a project to keep writers up on their daily wordsmithing practice. For if NaNoWriMo is the marathon of writing achievements, "a little thing called 750 words" (http://750words.com) is the daily training for any distance one might want to conquer.  It's purpose is to encourage consistent writing behavior.  It meets that goal by making one accountable using a number of interactive features. For instance, one can receive daily email reminders. Yet it's strongest accountability builds on the e-contract feeling that we need to report in. Many of us check our email, Google Reader, or Facebook account several times a day. This service builds on that tenacity.
The website gives credit to The Artist's Way and Julia Cameron's concept of morning pages. This heritage of uninhibited freewriting goes back further than contemporary Zen spiritualism to roots in surrealist automatic writing. But where the surrealist automation was about freeing us from modern mechanization and machine uniformity by knocking us out of our comfort zones, 750 strives for us to be comfortable, and it succeeds in this goal of feeding our writing machines.
The running word count at the page bottom is timed as if one were keeping score in a videogame.  In fact, words translate into a point system if one is interested in measuring writing production in that way. Most successfully in 750 Words, writers acquire badges for maintaining their daily writing streak, and these badges reward the same way as when we loved getting stickers as kids. Furthermore, the fact that the writing may be done anytime during that 24 hours (not a minute before or after), even start and stopped during the day to meet one's schedule, gives the participant a considerable amount of personal control over what can normally be a burdensome task.  Accomplishing the daily words earns badges that begin with an egg
, progress to flighted birds
, and extend to mythical incarnations such as the Phoenix, extinct Pterodactyl, and undiscovered Space Bird. Badges claim to be mysterious, and the page on badge taxonomy suggests others might appear at any moment to comment on our writing behaviors and budding abilities for eloquence and fluidity. The promise is that even if one were to achieve the 500 day badge, there's still more to be gained. The brilliance of this cannot be understated, for this parallels the spontaneity and emergence that freewriting ideally produces.
Another worthwhile feature is the stats provided for the day, month, and eternity.  An algorithm attempts with some success to understand the words we type and to identify our writerly moods and content.  And as one might expect, the website's designer provides links to a blog, personal settings page, and a patron level, where one has the opportunity to sponsor this free service.  More advanced features include the ability to reviewing one's past writings according to the day, storing words under secret password protection (the equivalent of a diary lock), searching old entries using a word or phrase that is complete with an export tool, and a monthly challenge that includes a "Wall of Shame."
Like many Web 2.0 applications, the site provides users the experience of what's come to be called social presence. That means even solitary writers who like to spend time with their own thoughts and expression are gratified by knowing others elsewhere are doing the same thing. The most individual and isolated among us feel the benefit of finishing with a satisfying visual confirmation, and feel intimately part of something larger when our name appears next to others who just completed their 750 words minutes before or seconds after us. Different time zones add to this global presence when the minutes match those around us but the hours indicate that someone somewhere on the other side of the world put one word and line after another into their own narratives–building talent through the exercise of daily writing muscles.
Any pressure to write bestselling literature is removed.  Sometimes, participation is about nothing more than misspelling words that no one would be able to read even if they were made public.
Personally, I'm going to keep writing using 750 words for as long as I can, or at least until I can earn the 100 day badge. It's right for me because it supports my writing identity, and the first and last rule to define writers is that they write. It's a simple dictum, even if it is far from easy to become good at it. But becoming good isn't the main point of being a writer, and it certainly isn't the point of participating in 750 Words. The point here is that this 2.0 Web App understands writing is a process of becoming. Or as we say in rhet-comp, "writing is a practice." And whether writing 1 or 751 words daily, that is the journey that defines our path.
NOTE: this entry was written and revised over three days using 750 Words. 
Jesse Schell mentioned the following article on Facebook, and I think it's something worth passing on.  I grew up told to put two spaces after a period.  Then, I came to think of the space as a rhythm indicator for prose; two spaces equal two resting beats.  I've long known one space had become the norm, but do we (including me) do it?  No, I don't, and my students in English 101 today admitted being taught to use two spaces.  Only one student had been trained to use a single space.  Thus, even when it comes to the "simple" period, the standards depend on circumstances.  In taking a look at the article, we come to understand that typographical font with monospaced type would still require it.  E-documents would not.
(Note how many spaces I used in my post.)
Faculty may now designate courses "WI" (writing intensive) on transcripts by applying to the WAC Committee.  The following slide show is from the Faculty Forum. It provides some resources in defining the writing assigned as Writing-to-Learn (informal writing to help students master course content) and Discipline (WID) Writing that is more concerned with form, function, and formatting.
Designing Writing Intensive Classes
The template for applying will be available soon.