DD's recent post on financial literacy got me thinking how understanding loans and spending are crucial for college students and perhaps especially for those studying writing.  Writers often spend more time with words than numbers and so one has to consider how at risk they are for higher costs or debt.  For example, what's your basic knowledge on spending?  Take this quiz to see.
Though clearly dramatic as only a talk show persona can be, Suze Orman presented a resounding and frustratingly accurate speech last year on student loan debt that some have commented should be required viewing for beginning college students.

Student loans are serious business, and student writers should understand that their signature dedicates them to clear responsibility.
Are you and artist or musician looking for a gig?
Contact Stomping Grounds to participate in Geneva Night Out.
Presented at Casual Connect Seattle, July 2012.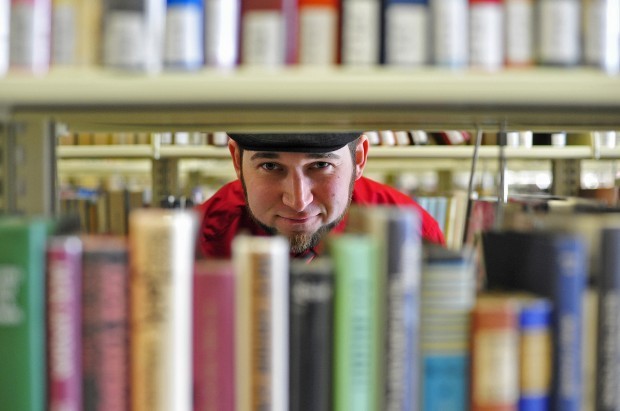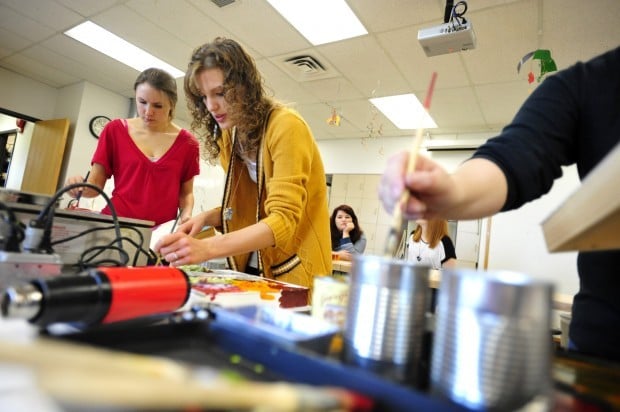 A MFA Creative and Professional Writing program recently posted storytelling rules from Pixar. Some items in the list function as general advice, some as writing prompts.  If you're looking for ideas or merely like Pixar's work, either way, it's worth a look.
Many students enter Cayuga with a simplified view of plagiarism: such as, It's something only cheaters do.  Or  When in doubt, cite everything.
As Howard mentions in the following video, using sources is a challenge all writers face.  If the writer hasn't written frequently for the disciplinary genre at hand, he or she can't ignore patchwriting that results in intentional or unintentional plagiarism.  ELL and underprepared students, in particular, need to be aware that hoping not be caught or not having been caught in the past won't master patchwriting.
Plagiarism is treated as an academic crime, and like any crime, being unaware of the criminal code or ignoring it is no excuse for breaking the rules.  Instead, acknowledging that we're all at risk and taking more time to read, practicing paraphrasing, and studying what a paper demands through models or expert feedback are the better approaches to take.
Are you familiar with WAW pedagogy in writing scholarship? Click on the Wardle and Downs book for a useful bibliography on it.
For a number of semesters I've been using the Writing Spaces: Readings on Writing anthologies in two of my courses, and its plausible to believe the argument that Writing About Writing can address the long-time concern of writing skill transfer beyond a composition class.
By the way, Writing Spaces is freely distributed under a Creative Commons license, so adopting it provides an immediate solution to the over pricing of college textbooks.
 DESIGN                                                             For Cayuga students who share
 DEVELOP                                                           a common interest and curiosity in
 DEPLOY                                                             videogame design and development
D3 Interactive invites students to undertake five secret missions in Spring 2012.  Agents, who choose to accept these challenges, will participate collaboratively to level up their design skills.  No coding or design experience required.
Missions include…
(Feb 6)—Working Your Game Core
(Feb 20)—Taming War without Frontiers
(Mar 5)—Uncovering Passwords to Lost Enigmas
(Mar 19)—Melting Digital Metal into Physical Gold
(Apr 2)—Raising the Dead
Drop by L-218 and talk with Professor Bower to receive your missions.
www.cayugagames.wikispaces.com
I found "cool tools for school" mentioned on an education wiki the other day.
I recommend giving it a look, but keep in mind that whether using a pen or 2.0 web apps, tools to help someone write are only tools. I was reminded of this when within 1 day of posting how pleased I was with 750 Words, I missed a day. A month later I have not yet returned to the website. What went wrong? The tool/app is well designed; I followed its program for most of a month–a long enough duration to revise my writerly habits.
What I think happened was that I realized subconsciously that the game was not the goal.
As Jesse Schell has coined, "chocofication" does not work for everything and should be used discriminatingly in marketing, education, or behavior-changing goals because it's not a silver bullet. In other words, adding chocolate makes a lot of things better, but not everything.  We wouldn't try to add chocolate to cottage cheese or pour it over staplers to induce people to buy office supplies. Gamification of an activity may develop a structural toolkit for the participant, but transferring habits like productive, fluid writing outside a gamified structure is not automatic, nor likely to be guaranteed.
Building a game layer on top of the world is appealing for many of us in education. It promises to change what and how we learn. But we are never playing just one game in life, and we don't play in just one environment.
For more on Gamification efforts and thinking, check out the Gamification.org wiki.