The Center for Digital Storytelling sponsors several youtube playlists, including Place. Advanced and basic writers respond well to assignments on place. The cross disciplinary and potential research for the subject makes it compelling and flexible for many classrooms. If you're looking for prompt inspiration, view some of the playlist, and use your own selected medium for your own project.
Students and I discussed this week the new internet-influenced use of "because."  CBS, Grammar Girl, and The Atlantic have reported the grammatical evolution where Because + Noun is happening online. Perhaps since this discussion followed a lesson on run-ons and pronoun clarity, students reacted quite negatively to this news.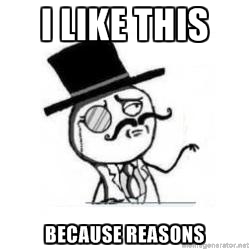 In fact, I observed we've used "because" in different ways for a long time. For example, children typically ask parents "why" some rule exists the way it does, and the parents answer "Because" without any reason, phrase, or additional words. "Because" is a powerful indicator of reasoning in our speaking and writing, even if the reasoning is simply autocratic and assumed.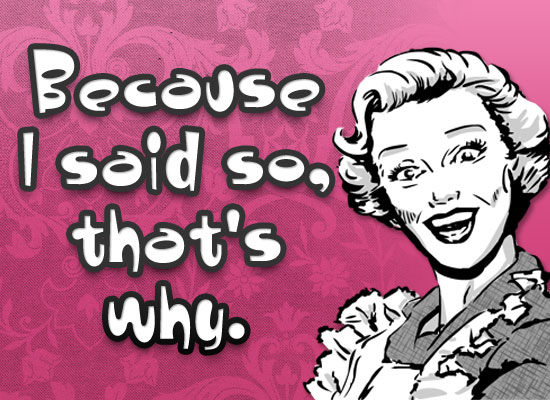 Students were glad to hear that "because internet" was not standard English (not something I would have predicted), but they also wanted to know when their non-standard expressions would be essay acceptable. Sorry to say, all of this is not standard (or what some call "proper") English. The march toward efficient, quick language is what I think we should find intriguing, however. People forget that little more than a hundred years ago the passive sentence was championed as "proper," yet few accept passive construction as the norm today. Because change.
Cayuga is offering Folklore in Auburn this Spring for the first time in over a decade. Folklore fulfills Gen Ed in Other World Civilizations.
ENGL 250 COURSE DESCRIPTION (Updated Feb 2013)
A survey of world folklore studying the more representative literary forms including traditional folk and fairytales, nomenclature, riddles, rhymes, legends, songs, ballads, enchantments, and superstitions. Selected tales, formats, and retellings will be examined to trace the development of worldview and identity. Emphasis is on the uniting qualities of folklore for various civilizations and as constructed by their cultural context. Three class hours weekly. Prerequisite: English 101.
Writing Intensive (WI appears on student transcript.)
J.R.R. Tolkien commented that the greatest value of studying folklore is that it motivates people to write their own culturally significant stories.  Thus, the prompts and folk stories written in this course will be evaluated for their development of fluid ideas, character and lore that connect, exemplify, or are clearly inspired by the assigned readings.  Special attention will be paid to clear language and well-crafted imagery.
CONTENT
The selected folklore will be distributed widely from across world cultures and countries, such as Germany, Russia, Scotland, Iceland, Peru, North America, Cuba, Africa, Italy, Syria, China, Korea, France, India, Ireland, Papua, Saudi Arabia, and Afghanistan.  Topics include:
Literary and Oral traditions; contemporary storytelling
Tall Tales, Fooling the Devil, Rogues and Cheats
Medicine and Death, Ghost stories, Weatherlore
Place and Family Names
Young, Old, and Unlikely Heroes; Fools
Shape Shifters, Animal Fables, and the Not Quite Human
True Loves and Enchanted Sweethearts
Folktale and Fairytale differences
Hobbits, Dragons, & Magic
Postcard Shorts: Stories that Fit on a Postcard.
A flash fiction story of mine published today.
Take a look. Tell me what you think.
  Richard Matheson, who I've always credited as making the way for Stephen King, has died. Learn more about him, and then celebrate what he gave us by reading some of his work.
No doubt, his "I Am Legend" novella will now be returning to my Film & Literature class next year, although I can't yet say what movie will be paired with it.   Last spring, we viewed Cemetery Man with Rupert Everet.
Any other nominations?
Writing involves logic (as well as emotional appeals and establishing credibility).  To help students' logic, I assign "Finding the Good Argument OR Why Bother with Logic" from Writing Spaces in English 101.  Brain Pickings posted the following concise explanations of logical principles.  They're designed for young teens but really useful for anyone else too.
Many literary magazines have moved online.  And many of these are quality publications.  Learning to write better fiction or poetry requires reading, and writers learn a lot by studying current literature for magazines they'd like to submit.  Years ago, editors provided some role in helping writers improve.  With publishing going DIY and open distribution, editors have the opportunity to return to providing some instruction.
For example, here's Matt Potter from Pure Slush explaining how to make story openings more bold. His Australian accent and use of present.me for his illustrations are effective in ways editors in the past didn't have the same means to pass on writing tips (or personal irritants that reject a work).
I discovered this app while dropping in on a Canvas MOOC this summer. It's perfect for online brainstorming of paper topics or crowdsourcing responses. Think wiki page blended with tag clouds. The 20 character limit forces the answers to be broad enough without becoming too academic. In setting one up, an email and password allow administrative access to remove individual off-topic or inappropriate responses. But in general, this is a great additive application, so the more amassed in the garden the better it will grow (ideas).

I'm VERY excited to announce that English 239-701: Videogame Narrative will be using CANVAS this fall.  It's the way online courses should be!
If you'd like a preview of the course, email me: BowerR(at)cayuga-cc(dot)edu  You don't have to wait to warm up your interests in videogame writing.
Writer's Workshops at Skaneateles Library 
Are you interested in developing your creative writing skills? We'll be hosting a five-part Writer's Workshop for beginning and aspiring writers during the month of April. Workshops will be held from 5:00 to 7:45 pm on Tuesday April 2nd, Tuesday April 9th, Thursday April 18th, Tuesday April 23rd and Tuesday April 30th. A wide range of topics will be covered, such as the writing process, developing characters, pacing a story and creating tension. Participants may attend one or all classes. Please contact the library for details and to register at 685-5135.

Workshop leader Larry Michael Lounsbury is a local writer pursuing a Master of Fine Arts at Goddard College in Vermont.